👩

Woman Emoji
Meaning of
👩

Woman Emoji

Woman emoji is a representation of a female character with a 😐 Neutral Face expression and either blonde, or red, or 🌰 Chestnut hair. It may be used in any context related to Woman — for example, as a self-representation of an 🧑 Adult, middle-class Woman, a 👩‍👧‍👦 Mother, a business lady, a sister, or anyone else, as well as in the messages about 👪 Family life, especially together with other people emojis, which may represent the other members of a larger family, and in the messages about any women the user knows — from their mother to their neighbor.

Copy & Paste this emoji:

This emoji has other gender variations: 👨 Man.
Contents:
---
Examples of
👩

Woman Emoji using

Popular phrases with 👩 Woman Emoji to use in messengers and the web:

Tap / click to copy & paste

I'm proud of being a woman 👩

Happy birthday to my dear mother 👩
---
Combinations with
👩

Woman Emoji

Combinations are just a bunch of emojis placed together, like this: 🔪👩🚿. You can use combos to make riddles or messages without words.

Tap / click to copy & paste

👩‍❤️‍👩👩‍❤️‍👩👩‍❤️‍👩👩‍❤️‍👩👩‍❤️‍👩💍💕

— Wedding

👩‍❤️‍💋‍👩🔥

— Love between people

👧👗🧑🤡👱‍♂️💀👩👿👩‍🦰👻

— Halloween costumes

👦👧🔜🧑👩

— Soon they'll grow up…

🏳️‍🌈⚧🧑👨👩

— LGBT – community

🏳️‍⚧️⚧🧑👨👩

— The transgender community

👦👧🔜👨👩

— Bar and Bat Mitzvah

👨🥂👩

— Sharing Realger Wine
---
Relevant kaomoji
Kaomoji are popular in Japan for sharing emotions and situations using Japanese grammar, punctuation, and characters. Like this: _へ__(‾◡◝ )>! To impress your friends, you can use this creative style in messengers and the web.
Tap / click to copy & paste
_へ__(‾◡◝ )>
( ^∇^)
(͝ ° ͜ʖº)
( ◞・౪・)
(‐^▽^‐)
("⌒∇⌒")
(*´▽`*)
(*^▽^*)
(*~▽~)
(*≧▽≦)
(*⌒∇⌒*)
(^∇^)
(^▽^)
( ̄▽+ ̄*)
(゜▽゜;)
(=´∇`=)
(=⌒▽⌒=)
(≡^∇^≡)
(⌒▽⌒)
(⌒▽⌒)☆
(●⌒∇⌒●)
(ಡ_ಡ)
(ノ^∇^)
∠( ᐛ 」∠)_
∩(︶▽︶)∩
⊂((・▽・))⊃
---
👩

Woman Emoji Skin Tones Modifiers

Tap / click to copy & paste
---
👩

Woman Emoji look across different devices

Emojis may look different across platforms. Every web service, OS, or gadget manufacturer may create an Emojis design according to their corporate style and vision. Here you can check out how 👩 Woman Emoji looks like on most popular platforms: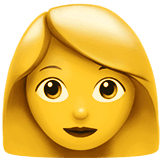 Apple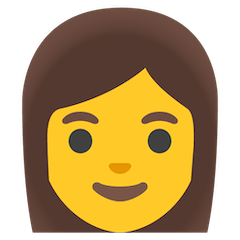 Google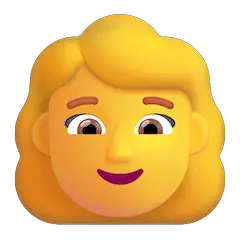 Microsoft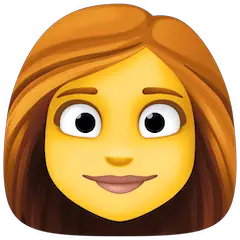 Facebook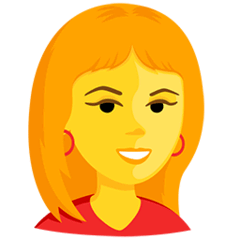 Messenger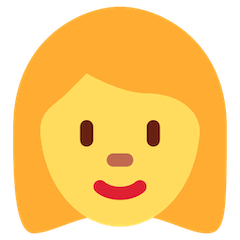 Twitter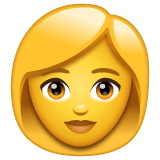 WhatsApp

Samsung

LG

HTC

Mozilla

SoftBank
au by KDDI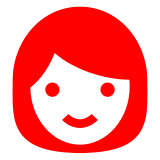 Docomo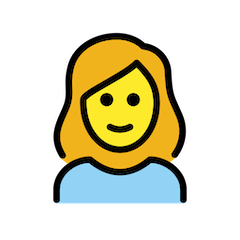 Openmoji
Related Emojis
🤷‍♀️

Woman Shrugging
🙇‍♀️

Woman Bowing
💍

Ring
🧎‍♀️

Woman Kneeling
💎

Gem Stone
👨

Man
🙆‍♀️

Woman Gesturing OK
🧚

Fairy
🧚‍♀️

Woman Fairy
🧍‍♀️

Woman Standing
♀

Female Sign
👩‍⚕️

️Woman Health Worker
👧

Girl
👴

Old Man
👩‍💻

Woman Technologist
💇‍♀️

Woman Getting Haircut
👦

Boy
🤰

Pregnant Woman
👗

Dress
👱‍♀️

Woman: Blond Hair
🧏‍♀️

Deaf Woman
🧘‍♀️

Woman In Lotus Position
👩‍❤️‍💋‍👨

Kiss: Woman, Man
🏋️‍♀️

Woman Lifting Weights
👩‍🎓

Woman Student
🏃‍♀️

Woman Running
🧝‍♀️

Woman Elf
👩‍💼

Woman Office Worker
👵

Old Woman
👩‍🔬

Woman Scientist
👩‍🦯

Woman With White Cane
🧑

Person
🧒

Child
👩‍❤️‍👩

Couple With Heart: Woman, Woman
👩‍❤️‍👨

Couple With Heart: Woman, Man
👩‍⚖️

️Woman Judge
🚶‍♀️

Woman Walking
👰

Person With Veil
🧙‍♀️

Woman Mage
🧞‍♀️

Woman Genie
👩‍👦

Family: Woman, Boy
👩‍👧

Family: Woman, Girl
👨‍👩‍👧‍👦

Family: Man, Woman, Girl, Boy
👩‍🏫

Woman Teacher
🧖‍♀️

Woman In Steamy Room
👩‍🍳

Woman Cook
👭

Women Holding Hands
👯

People With Bunny Ears
💆‍♀️

Woman Getting Massage
🦸‍♀️

Woman Superhero
👩‍🌾

Woman Farmer
👩‍🎤

Woman Singer
👩‍🦰

Woman: Red Hair
🧟‍♀️

Woman Zombie
👩‍❤️‍💋‍👩

Kiss: Woman, Woman
🕵️‍♀️

Woman Detective
👩‍🎨

Woman Artist
🧛‍♀️

Woman Vampire
🤱

Breast-Feeding
👩‍🔧

Woman Mechanic
🏌️‍♀️

Woman Golfing
🙍‍♀️

Woman Frowning
🙎‍♀️

Woman Pouting
🧓

Older Person
🚺

Women's Room
👩‍🦲

Woman: Bald
👩‍🦱

Woman: Curly Hair
🚴‍♀️

Woman Biking
👷‍♀️

Woman Construction Worker
🦹‍♀️

Woman Supervillain
👩‍🚀

Woman Astronaut
👩‍🏭

Woman Factory Worker
👨‍👩‍👧

Family: Man, Woman, Girl
🏄‍♀️

Woman Surfing
👩‍🦳

Woman: White Hair
🧗‍♀️

Woman Climbing
🏊‍♀️

Woman Swimming
👩‍👧‍👧

Family: Woman, Girl, Girl
💂‍♀️

Woman Guard
🤾‍♀️

Woman Playing Handball
👨‍👩‍👦

Family: Man, Woman, Boy
👩‍✈️

️Woman Pilot
👩‍🚒

Woman Firefighter
🤹‍♀️

Woman Juggling
👨‍👩‍👧‍👧

Family: Man, Woman, Girl, Girl
👨‍👩‍👦‍👦

Family: Man, Woman, Boy, Boy
👩‍👧‍👦

Family: Woman, Girl, Boy
👩‍👩‍👧‍👦

Family: Woman, Woman, Girl, Boy
🚣‍♀️

Woman Rowing Boat
👩‍👩‍👧

Family: Woman, Woman, Girl
👩‍👩‍👧‍👧

Family: Woman, Woman, Girl, Girl
👩‍👦‍👦

Family: Woman, Boy, Boy
👩‍👩‍👦

Family: Woman, Woman, Boy
👩‍👩‍👦‍👦

Family: Woman, Woman, Boy, Boy
Related Themes & Holidays
General information about
👩

Woman Emoji
Translations and keywords for
👩

Woman Emoji