❄️

Snowflake Emoji
Meaning of
❄️

Snowflake Emoji

Snowflake emoji represents frozen 💦 Water particles that fall from the sky, making everyone feel the special ❄️ Winter magic. It is known that there are no identical snowflakes — so this emoji is a symbol of uniqueness. However, it is more often used in its more direct meanings of winter.

For example, messages about the cold 🌧 Weather, the New Year celebrations, the first snow, winter holidays, and so on appear.
Snapchat meaning
Snowflake emoji appears in the Snapchat 🏆 Trophy Case after the user sends a snap with below freezing point filter applied.
Copy & Paste this emoji:
Contents:
---
Examples of
❄️

Snowflake Emoji using

Popular phrases with ❄️ Snowflake Emoji to use in messengers and the web:

Tap / click to copy & paste

It's ❄️ for the first time in the year!

It's so cold I'm freezing ❄️
---
Combinations with
❄️

Snowflake Emoji

Combinations are just a bunch of emojis placed together, like this: 🌦⛅❄️☔. You can use combos to make riddles or messages without words.

Tap / click to copy & paste

🌼💊❄️

— Herbs are the best cure

🧣🥽❄️☃️

— It's snowboarding time!

🐻‍❄️📷

— Filming the documentary

☀️🌡➡️🌨❄️

— From Summer to winter

🌨☃️❄️👨‍👩‍👦‍👦

— Playing in the Snow with Family
---
Relevant kaomoji
Kaomoji are popular in Japan for sharing emotions and situations using Japanese grammar, punctuation, and characters. Like this: ( ❅࿉❅)! To impress your friends, you can use this creative style in messengers and the web.
Tap / click to copy & paste
( ❅࿉❅)
(╯^□^)╯︵ ❄️☃️❄️
*
***
✧*。
---
❄️

Snowflake Emoji look across different devices

Emojis may look different across platforms. Every web service, OS, or gadget manufacturer may create an Emojis design according to their corporate style and vision. Here you can check out how ❄️ Snowflake Emoji looks like on most popular platforms: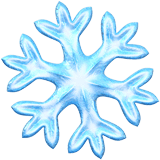 Apple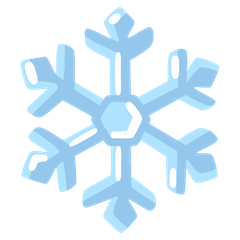 Google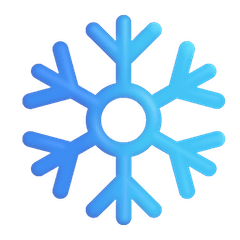 Microsoft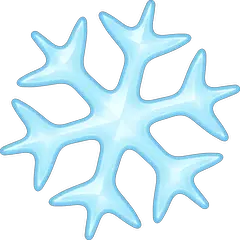 Facebook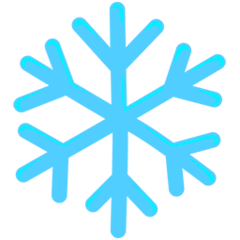 Messenger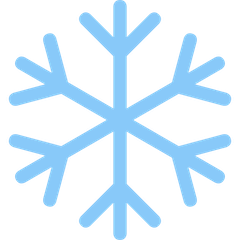 Twitter
WhatsApp

Samsung

LG

HTC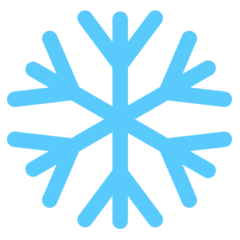 Mozilla

SoftBank
au by KDDI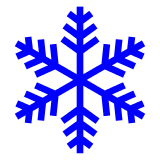 Docomo

Openmoji
Related Emojis
Related Themes & Holidays
General information about
❄️

Snowflake Emoji
Full name

❄️

Snowflake
Category
🌇 Travel & Places
Subcategory
🌗 Sky & Weather
How to type shortcode
Unicode (fully-qualified)

❄️

U+2744 U+FE0F
Unicode (unqualified)
❄ U+2744
Made with
U+2744 ❄ Snowflake
U+FE0F Variation Selector-16
Unicode version
Unicode 1.1 (1993)
Listed in
Emoji Version 1.0
Translations and keywords for
❄️

Snowflake Emoji