♋

Cancer Emoji
Meaning of
♋

Cancer Emoji

The Cancer emoji is meant to mark all the people who were born from 22.06 to 22.07 i.e. who are the representatives of this Zodiac sign which is the fourth of the 12. As for its look, it resembles the 69 number turned to the right.

And as for the meaning those who think that Zodiac signs mean something would find it a mark of sensitive and romantic people; and those who don't would only know someone's approximate date of birth.
Snapchat meaning
The Cancer emoji marks those Snapchatters who were born on the dates of birth for this sign in case they have set their 🎂 Birthdays on the app.
Copy & Paste this emoji:
Contents:
---
Examples of
♋

Cancer Emoji using

Popular phrases with ♋ Cancer Emoji to use in messengers and the web:

Tap / click to copy & paste

Cancer ♋ is my Zodiac sign and it defines my personality

I'm a typical ♋
---
Combinations with
♋

Cancer Emoji

Combinations are just a bunch of emojis placed together, like this: ♈♋♎♏. You can use combos to make riddles or messages without words.

Tap / click to copy & paste
---
Relevant kaomoji
Kaomoji are popular in Japan for sharing emotions and situations using Japanese grammar, punctuation, and characters. Like this: (V) (°,,,,°) (V)! To impress your friends, you can use this creative style in messengers and the web.
Tap / click to copy & paste
(V) (°,,,,°) (V)
(/)(;,,;)(/)
(V) (O ww O) (V)
≧〔゜゜〕≦
V=(° °)=V
ミ..ミ
ミ(・・)ミ
ミ[°°]ミ
(V)(@,,,,@)(V)
(V)oo;;(V)
>=<
---
♋

Cancer Emoji look across different devices

Emojis may look different across platforms. Every web service, OS, or gadget manufacturer may create an Emojis design according to their corporate style and vision. Here you can check out how ♋ Cancer Emoji looks like on most popular platforms: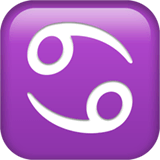 Apple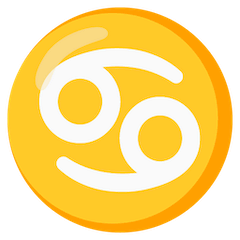 Google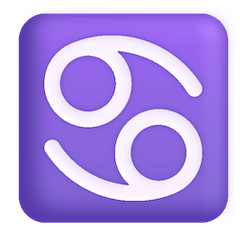 Microsoft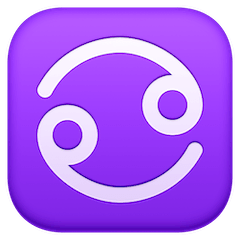 Facebook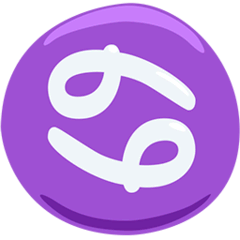 Messenger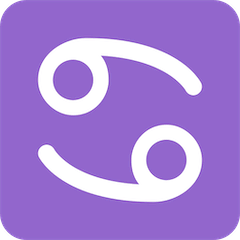 Twitter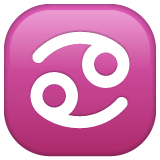 WhatsApp

Samsung

LG

HTC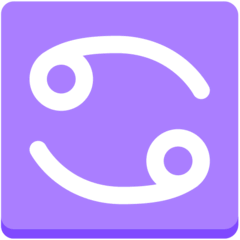 Mozilla

SoftBank
au by KDDI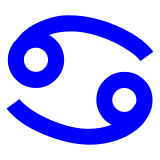 Docomo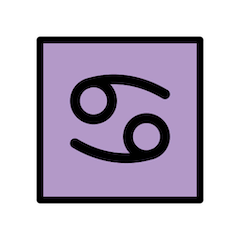 Openmoji

Icons8
Related Emojis
Related Themes & Holidays
General information about
♋

Cancer Emoji
Full name

♋

Cancer
Category
💯 Symbols
Subcategory
♎ Zodiac
How to type shortcode
Unicode (fully-qualified)

♋

U+264B
Unicode version
Unicode 1.1 (1993)
Listed in
Emoji Version 1.0
Translations and keywords for
♋

Cancer Emoji