🎃

Jack-O-Lantern Emoji
Meaning of
🎃

Jack-O-Lantern Emoji

Jack-O-Lantern emoji shows Pumpkin with holes for 👀 Eyes, 👃 Nose and 👄 Mouth. Trick or treat? We are sure you know this phrase that is heard everywhere on 🎃 Halloween. The emoji of Pumpkin goes directly with the Halloween and Thanksgiving holidays in the USA and some other parts of the 🌍 World.

Have you ever watched Harry Potter and the Chamber of Secrets? There was a whole episode on Halloween, and guess what? The main decoration was the emoji of Jack-O-Lantern. So if you are planning to celebrate Halloween, use this emoji along with 👻 Ghost, 👹 Ogre, 🧛 Vampire, and other supernatural emojis. Also, since Pumpkin is a fruit of 🍁 Autumn, use the Jack-O-Lantern emoji to talk about 🍳 Cooking some delicious food.

Don't forget to add food emojis like 🥧 Pie or 🍜 Steaming Bowl. Or people won't understand why you use pumpkin lanterns to invite for dinner. Use it also when you want to write about something supernatural. Because you know that by the 📖 History Jack-O-Lantern was used to protect a home from angry spirits, in this case, add 🕯️ Candle emoji.

Copy & Paste this emoji:
Contents:
---
Examples of
🎃

Jack-O-Lantern Emoji using

Popular phrases with 🎃 Jack-O-Lantern Emoji to use in messengers and the web:

Tap / click to copy & paste

Will you come tonight? We are planning to do a Jack-o-Lantern 🎃 for the Halloween🎃🎃

My mom is cooking 🎃 pie Join us for tea at 5 o'clock
---
Combinations with
🎃

Jack-O-Lantern Emoji

Combinations are just a bunch of emojis placed together, like this: 🥳🎉🎃💃🏻. You can use combos to make riddles or messages without words.

Tap / click to copy & paste

🎃🍬🍭🍫

— Going Trick or Treating

🍬🍭🎃

— Sweets For Halloween

🎃🕸️🦇👻

— Halloween Decorations

🧟‍♂️🎃🧛‍♂️

— This is halloween
---
Relevant kaomoji
Kaomoji are popular in Japan for sharing emotions and situations using Japanese grammar, punctuation, and characters. Like this: ↂ_ↂ! To impress your friends, you can use this creative style in messengers and the web.
Tap / click to copy & paste
ↂ_ↂ
◥(ºᵥᵥº)◤
(•ᵥᵥ•)
(㇏(>ᵥᵥ<)ノ)
‹(⁽˙́ʷ˙̀⁾ )∨( ⁽˙́ʷ˙̀⁾)›
₍•͟ ͜ • ₎
٩(-̃_̮̮̃-̃)۶
◥(ºwº)◤
(˼●̙̂ ̟ ̟̎ ̟ ̘●̂˻)
---
🎃

Jack-O-Lantern Emoji look across different devices

Emojis may look different across platforms. Every web service, OS, or gadget manufacturer may create an Emojis design according to their corporate style and vision. Here you can check out how 🎃 Jack-O-Lantern Emoji looks like on most popular platforms: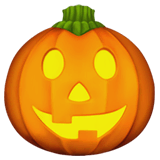 Apple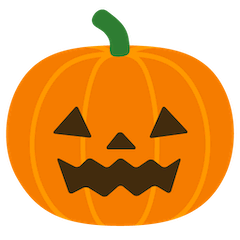 Google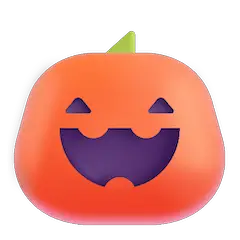 Microsoft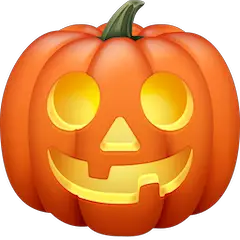 Facebook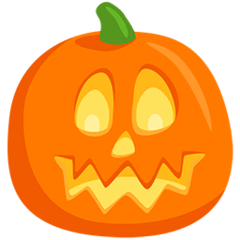 Messenger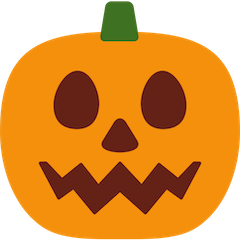 Twitter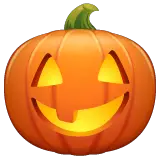 WhatsApp

Samsung

LG

HTC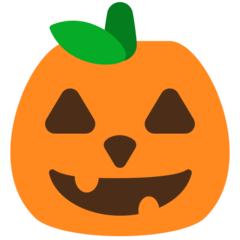 Mozilla

SoftBank
au by KDDI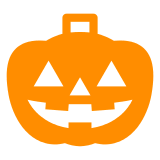 Docomo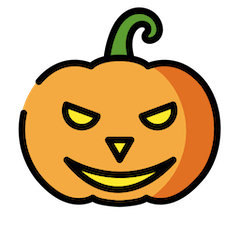 Openmoji
Related Emojis
Related Themes & Holidays
General information about
🎃

Jack-O-Lantern Emoji
Full name

🎃

Jack-O-Lantern
Category
🥎 Activities
Subcategory
🎇 Event
How to type shortcode
Unicode (fully-qualified)

🎃

U+1F383
Unicode version
Unicode 6.0 (2010)
Listed in
Emoji Version 1.0
Translations and keywords for
🎃

Jack-O-Lantern Emoji