Meaning of 🇬🇧 Flag: United Kingdom Emoji
Meaning of 🇬🇧 Flag: United Kingdom Emoji
Great Britain or officially – the United Kingdom of Great Britain and Northern Ireland – is an island state in Northwestern Europe, which consists of 🏴󠁧󠁢󠁳 󠁣󠁴󠁿 Scotland, 🏴󠁧󠁢󠁷󠁬󠁳󠁿 Wales, 🏴󠁧󠁢󠁥󠁮󠁧󠁿 England and 🇮🇪 Ireland respectively. The capital of the state is in England, among other things it is also the birthplace of a ✍ Writer William Shakespeare and a 🎵 Music band 🎸 The Beatles. Due to the variety of places where you can go, the UK is rich in colorful cities, mountain ranges, dense forests and this list may seem endless. Nevertheless, what is certainly worth seeing is the Stonehenge – the country's national pride.

The famous and recognizable flag of Great Britain is a frequent visitor to the network, because this country is still the topic of much discussions, especially since the UK recently left 🇪🇺 The European Union.
Interesting Facts:
To most people Great Britain is associated with Big Ben, 🕵 Sherlock Holmes, oatmeal, 🎡 Ferris Wheel which is called London Eye and the English tradition Five o'clock tea.

This country is also famous for its love for the British Royal Family and especially for the 👸 Queen. The British National Anthem is called 'God save the Queen' for a reason! +add

Copy & Paste this emoji:

📖 Contents:
---
Examples of 🇬🇧 Flag: United Kingdom Emoji using
Popular phrases with 🇬🇧 Flag: United Kingdom Emoji to use in messengers and web:


Tap / click to copy & paste
I am proud to live here 🇬🇧
Great place to visit! 🇬🇧
I'm going to 🇬🇧 United Kingdom!
I❤️️🇬🇧
My 🏠 is 🇬🇧
🇬🇧 in my ❤️️
Dia duit!🇬🇧
Hello!🇬🇧
Hi!🇬🇧
Hou!🇬🇧

+add
---
Combinations with 🇬🇧 Flag: United Kingdom Emoji
Combinations are just a bunch of emojis placed together, like this: ​🇦🇮​🇬🇧​. You can use combos to make riddles or messaging without words.


Tap / click to copy & paste
​🇦🇮​🇬🇧​

 — Bit of britain

​🇬🇮​🇬🇧​🗻​

 — Rock of Gibraltar

​🇬🇸​🇬🇧​🐧​

 — Island in South Georgia

​🇮🇪​🇬🇧​✍️​

 — Ireland, Europe

​🇮🇲​🇬🇧​👣​👣​👣​

 — Isle Of Man, Kingdom

​🌊​🇮🇴​🇬🇧​🌊​

 — Marine area

​🇰🇾​🇬🇧​🎣​🏄‍♂️​

 — Cayman islands

​🇲🇸​🇬🇧​🏏​✝️️​🚶‍♀️​

 — Montserrat, UK

​🇵🇳​🇬🇧​5️⃣​🛳️​

 — Pitcairn Islands

​🇸🇭​🇬🇧​🌋​

 — Helena, Atlantic Ocean

​🌊​🇹🇦​🇬🇧​🌊​🍀​

 — Tristan da Cugna

​🇹🇨​🇬🇧​4️⃣​0️⃣​🏄‍♂️​

 — Turks and Caicos Islands

​🇹🇻​🇬🇧​🌴​🐱​🐶​

 — Tuvalu, Oceania

​🏰​➡️​🇬🇧​

 — Tower Of London

​👸​🇬🇧​

 — Queen Elizabeth

​💯​🇫🇷​🔫​🇬🇧​

 — Hundred Years War

​📰​📺​🇬🇧​

 — Bbc

​🔫​🍸​👙​🇬🇧​

 — James Bond

​🇬🇧​🇫🇷​🇷🇺​🆚​🇩🇪​

 — Allied Powers vs Germany

+Add
---
Relevant kaomojis
Kaomojis are popular in Japan to share emotions and situations using Japanese grammar punctuations and characters. Like this: ╭(♡・ㅂ・)و/🇬🇧! You can use this creative style in messengers and web to impress your friends.


Tap / click to copy & paste
╭(♡・ㅂ・)و/🇬🇧
I❤️️🇬🇧
My 🏠 is 🇬🇧

+Add
---
🇬🇧 Flag: United Kingdom Emoji look across different devices
Emojis may look different across platforms. Every web service, OS or gadgets' manufacturer may create Emojis design according to their own corporate style and vision. Here you can check out how 🇬🇧 Flag: United Kingdom Emoji looks like on most popular platforms:


🇬🇧Your browser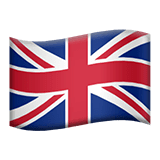 Apple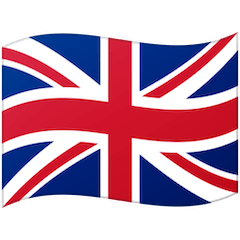 Google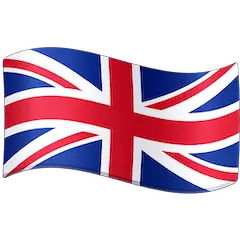 Facebook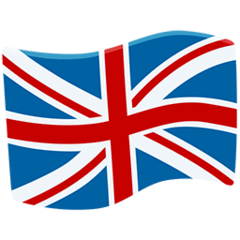 Messenger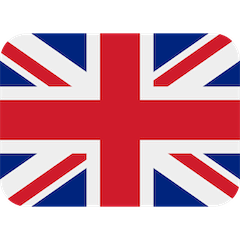 Twitter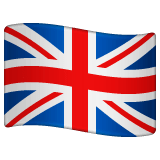 WhatsApp

Samsung

LG

HTC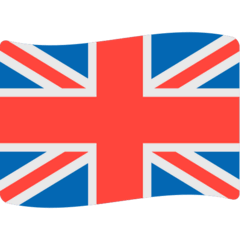 Mozilla

SoftBank
au by KDDI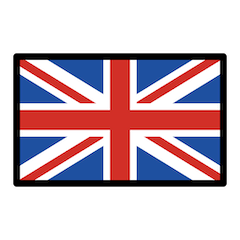 Openmoji
Related Emojis
Related Themes & Holidays
General information about 🇬🇧 Flag: United Kingdom Emoji
Full name
🇬🇧 Flag: United Kingdom
Category
🇺🇸 Flags
Subcategory
🇺🇸 Country Flag
How to type shortcode

:flag_gb:

Unicode (fully-qualified)
U+1F1EC U+1F1E7
Made with
U+1F1EC Regional Indicator Symbol Letter G
U+1F1E7 Regional Indicator Symbol Letter B
Unicode version
Unicode 6.0 (2010)
Listed in
Emoji Version 1.0
Hex Code Points
1F1EC 1F1E7
URL Escape Code
%F0%9F%87%AC%F0%9F%87%A7
Translations and keywords for 🇬🇧 Flag: United Kingdom Emoji