Meaning of 🇨🇾 Flag: Cyprus Emoji
The unusual and at the same time simple flag of the Republic of Cyprus (the outline of the island on a white background) can be used when mentioning the famous 🍇 Vineyards in the hilly areas of the island and in discussions about Greek mythology. After all, the city of Paphos, according to Greek myths, is the birthplace of Aphrodite. The city is in demand among tourists due to the archaeological park with the ruins of palaces and tombs. In addition, the Republic of Cyprus will be strategically interesting for archaeologists, because it is the place where their work can run wild.

Interesting facts:
The island is famous for the preserved monuments of ancient civilizations and is associated with ancient myths and legends. Also this island in the Mediterranean Sea is famous for its 🫒 Olive oil and Halloumi 🧀 Cheese made from the mixture of 🐐 Goat and 🐄 Cow 🥛 Milk.  +add

Copy & Paste this emoji:

📖 Contents:
---
Examples of 🇨🇾 Flag: Cyprus Emoji using
Popular phrases with 🇨🇾 Flag: Cyprus Emoji to use in messengers and web:


Tap / click to copy & paste
I am proud to live here 🇨🇾
Great place to visit! 🇨🇾
I'm going to 🇨🇾 Cyprus!
I❤️️🇨🇾
My 🏠 is 🇨🇾
🇨🇾 in my ❤️️
Selam!🇨🇾
Γεια σας!🇨🇾

+add
---
Combinations with 🇨🇾 Flag: Cyprus Emoji
Combinations are just a bunch of emojis placed together, like this: ​🇨🇾​⛱️​🍇​. You can use combos to make riddles or messaging without words.


Tap / click to copy & paste
​🇨🇾​⛱️​🍇​

 — Mediterranean country

🍇🍷

 — Grape wine

🧀🥛🐐

 — Goat's milk cheese

🧀🥛🐄

 — Cow's milk cheese

+Add
---
Relevant kaomojis
Kaomojis are popular in Japan to share emotions and situations using Japanese grammar punctuations and characters. Like this: ╭(♡・ㅂ・)و/🇨🇾! You can use this creative style in messengers and web to impress your friends.


Tap / click to copy & paste
╭(♡・ㅂ・)و/🇨🇾
I❤️️🇨🇾
My 🏠 is 🇨🇾

+Add
---
🇨🇾 Flag: Cyprus Emoji look across different devices
Emojis may look different across platforms. Every web service, OS or gadgets' manufacturer may create Emojis design according to their own corporate style and vision. Here you can check out how 🇨🇾 Flag: Cyprus Emoji looks like on most popular platforms:


🇨🇾Your browser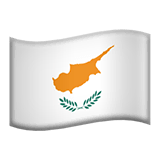 Apple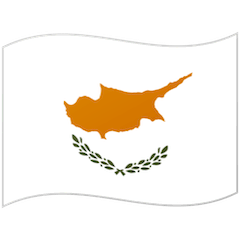 Google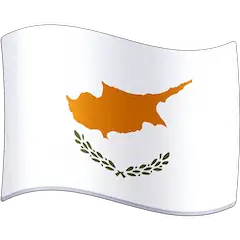 Facebook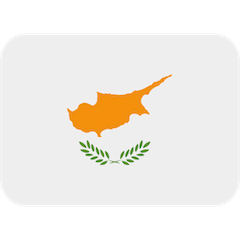 Twitter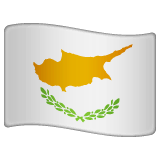 WhatsApp

Samsung

LG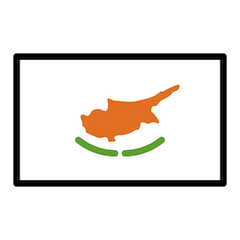 Openmoji
Related Emojis
General information about 🇨🇾 Flag: Cyprus Emoji
Full name
🇨🇾 Flag: Cyprus
Category
🇺🇸 Flags
Subcategory
🇺🇸 Country Flag
How to type shortcode

:flag_cy:

Unicode (fully-qualified)
U+1F1E8 U+1F1FE
Made with
U+1F1E8 Regional Indicator Symbol Letter C
U+1F1FE Regional Indicator Symbol Letter Y
Unicode version
Unicode 6.0 (2010)
Listed in
Emoji Version 1.0
Hex Code Points
1F1E8 1F1FE
URL Escape Code
%F0%9F%87%A8%F0%9F%87%BE
Translations and keywords for 🇨🇾 Flag: Cyprus Emoji