Meaning of 🇪🇸 Flag: Spain Emoji
In Madrid, the capital of Spain, there is an outstanding the Royal Palace and even the Prado Museum. All of Spain, in fact, is one big museum, so it can be called firsthand the country of a creative person. In addition, a 🐠 Seafood fan should visit this country immediately. The legendary 🍅 Tomato fights, during which real tomato bacchanalia takes place on the streets of Valencia, are extremely suitable for tourists who have seen it all. In Spain there is an autonomous community of Catalonia with its personal capital Barcelona. You can't imagine Spain without football life, because its two clubs (Real Madrid and Barcelona) have long ago confirmed the status of best clubs in the world, and are always mentioned in all prestigious tournaments. So the two-colored flag (red and yellow with the national emblem in the center) very often appears on the web in various topics and discussions.

Interesting facts:
Passionate Spain is the birthplace of flamenco and 🩸 Bloody bullfighting. This country is known for its national dishes: paella, tapas, jamon; as well as 🍷 Wines , because Spain is the birthplace of such a drink as Sangria.
Spanish 🏖 Beaches are a favorite place for 🏄 surfers from around the 🗺 World . Its coastline is considered one of the best in the world for surfing. +add

Copy & Paste this emoji:

📖 Contents:
---
Examples of 🇪🇸 Flag: Spain Emoji using
Popular phrases with 🇪🇸 Flag: Spain Emoji to use in messengers and web:


Tap / click to copy & paste
I am proud to live here 🇪🇸
Great place to visit! 🇪🇸
I'm going to 🇪🇸 Spain!
I❤️️🇪🇸
My 🏠 is 🇪🇸
🇪🇸 in my ❤️️
Hola!🇪🇸

+add
---
Combinations with 🇪🇸 Flag: Spain Emoji
Combinations are just a bunch of emojis placed together, like this: ​🇫🇷​🇦🇩​🇪🇸​. You can use combos to make riddles or messaging without words.


Tap / click to copy & paste
​🇫🇷​🇦🇩​🇪🇸​

 — Location of andorra

​🇪🇦​🇪🇸​

 — Semi-enclave of Spain

​🇵🇹​🇪🇸​🐟​⛱️​

 — Portugal, Europe

​🏠​◽​🇪🇸​

 — Casablanca

🍅🥘🍷

 — The colorful dishes

🥘🍕🍤🐟

 — Delicious seafood dishes

+Add
---
Relevant kaomojis
Kaomojis are popular in Japan to share emotions and situations using Japanese grammar punctuations and characters. Like this: ╭(♡・ㅂ・)و/🇪🇸! You can use this creative style in messengers and web to impress your friends.


Tap / click to copy & paste
╭(♡・ㅂ・)و/🇪🇸
I❤️️🇪🇸
My 🏠 is 🇪🇸

+Add
---
🇪🇸 Flag: Spain Emoji look across different devices
Emojis may look different across platforms. Every web service, OS or gadgets' manufacturer may create Emojis design according to their own corporate style and vision. Here you can check out how 🇪🇸 Flag: Spain Emoji looks like on most popular platforms:


🇪🇸Your browser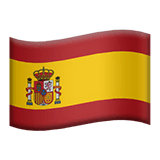 Apple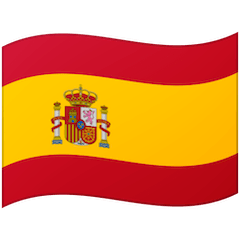 Google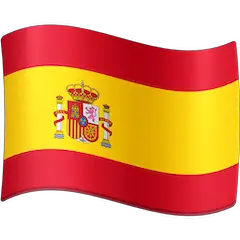 Facebook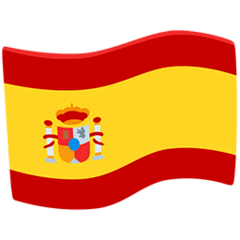 Messenger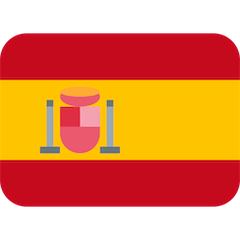 Twitter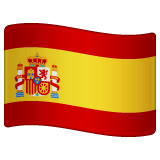 WhatsApp

Samsung

LG

HTC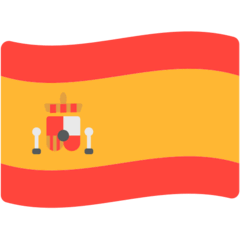 Mozilla

SoftBank
au by KDDI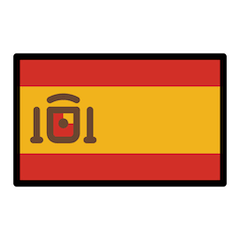 Openmoji
Did you find what you were searching for? 🤔🔎



👍 Yes

      

👎 No



Thanks! ☀️
Related Emojis
General information about 🇪🇸 Flag: Spain Emoji
Full name
🇪🇸 Flag: Spain
Category
🇺🇸 Flags
Subcategory
🇺🇸 Country Flag
How to type shortcode

:flag_es:

Unicode (fully-qualified)
U+1F1EA U+1F1F8
Made with
U+1F1EA Regional Indicator Symbol Letter E
U+1F1F8 Regional Indicator Symbol Letter S
Unicode version
Unicode 6.0 (2010)
Listed in
Emoji Version 1.0
Hex Code Points
1F1EA 1F1F8
URL Escape Code
%F0%9F%87%AA%F0%9F%87%B8
Translations and keywords for 🇪🇸 Flag: Spain Emoji