💂

Guard Emoji
Meaning of
💂

Guard Emoji

Guard emoji represents a character, regardless of the gender, who serves at the famous 👸 Queen's Guard. This character is dressed in a recognizable ceremonial uniform, which features a tall black 🎩 Hat called bearskin. The members of Queen's Guard are known for being emotionless and speechless — so, this emoji may be used in these meanings, as well as in the context of duties, service, strength, and calmness.

But much more often, this emoji appears in the context of 🇬🇧 United Kingdom as one of its symbols, for example, in the posts about trips to this country.

Copy & Paste this emoji:

This emoji has other gender variations: 💂‍♀️ Woman Guard, 💂‍♂️ Man Guard.
Contents:
---
Examples of
💂

Guard Emoji using

Popular phrases with 💂 Guard Emoji to use in messengers and the web:

Tap / click to copy & paste

England is an awesome country 💂

I'm ready to serve my country 💂
---
Combinations with
💂

Guard Emoji

Combinations are just a bunch of emojis placed together, like this: 💂‍♂️👑💂‍♀️. You can use combos to make riddles or messages without words.

Tap / click to copy & paste

💂‍♂️👑💂‍♀️

— Protect your queen

🗼💬👲👳‍♀️💂‍♂️

— The Tower Of Babel

🇬🇦💂‍♂️🏞️🦍🐋

— Lots of protected parks
---
Relevant kaomoji
Kaomoji are popular in Japan for sharing emotions and situations using Japanese grammar, punctuation, and characters. Like this: ༼ ಠل͟ಠ༽ ̿ ̿ ̿ ̿'̿'̵з=༼ຈل͜ຈ༽ノ! To impress your friends, you can use this creative style in messengers and the web.
Tap / click to copy & paste
༼ ಠل͟ಠ༽ ̿ ̿ ̿ ̿'̿'̵з=༼ຈل͜ຈ༽ノ
̿̿ ̿̿ ̿'̿'̵͇̿̿з=༼ ▀̿̿Ĺ̯̿̿▀̿ ̿ ༽
(⌐■_■)–︻╦╤─
̿' ̿'\̵͇̿̿\з=(ಡل͟ಡ)=ε/̵͇̿̿/'̿'̿
̿' ̿'\̵͇̿̿\з=(ಥДಥ)=ε/̵͇̿̿/'̿'̿
[ノಠೃಠ]︻̷┻̿═━一
≡≡ヾ( ̄〇 ̄)┌ο
ヽ(  ̄∀ ̄)ノ┌┛Σ(ノ ・Д・)ノ
ヘ(*゚ー゚)┌θ)゚ロ゚)ノ
三ヾ(ヽ*ω*)┌┛★
(▀̿̿Ĺ̯̿̿▀̿ ̿)
---
💂

Guard Emoji Skin Tones Modifiers

Tap / click to copy & paste
---
💂

Guard Emoji look across different devices

Emojis may look different across platforms. Every web service, OS, or gadget manufacturer may create an Emojis design according to their corporate style and vision. Here you can check out how 💂 Guard Emoji looks like on most popular platforms: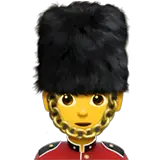 Apple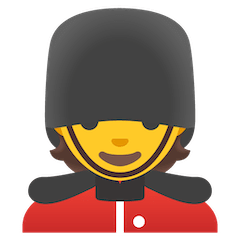 Google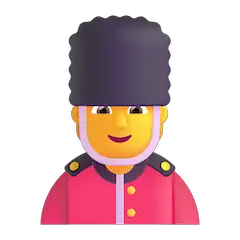 Microsoft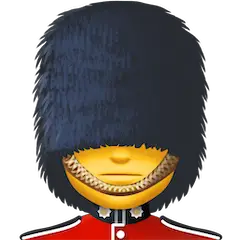 Facebook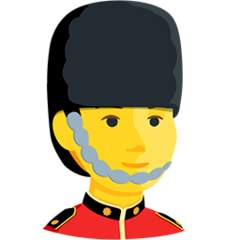 Messenger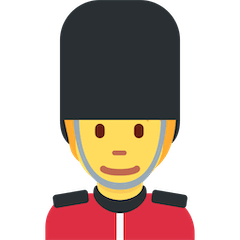 Twitter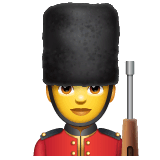 WhatsApp

Samsung

LG

HTC

Mozilla

SoftBank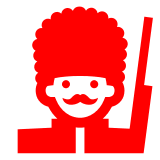 Docomo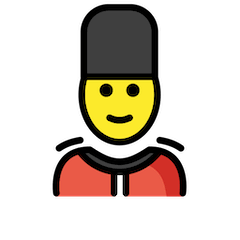 Openmoji

Icons8
Related Emojis
Related Themes & Holidays
General information about
💂

Guard Emoji
Translations and keywords for
💂

Guard Emoji