🚗

Automobile Emoji
Meaning of
🚗

Automobile Emoji

Automobile emoji picture of the personal vehicle — essentially it is the same type of transport that is shown by 🚘 Oncoming Automobile emoji but somehow unlike it, it is red almost in all versions. Unsurprisingly t is used in every meaning related to cars and roads — be that buying a new car or heavy road traffic. It may also appear in the context of traveling by car.

Copy & Paste this emoji:
Contents:
---
Examples of
🚗

Automobile Emoji using

Popular phrases with 🚗 Automobile Emoji to use in messengers and the web:

Tap / click to copy & paste

I'm going to travel by my car 🚗

Finally, I bought a car 🚗

🫳 I'll drop everything and 🚗 hit the road!

🫴 I want my car keys back! 🔑🚗

🚗 Going to the beach? 🏖️
---
Combinations with
🚗

Automobile Emoji

Combinations are just a bunch of emojis placed together, like this: 🟠🟡🟢🚗. You can use combos to make riddles or messages without words.

Tap / click to copy & paste

🕙⬅️🚗💨

— Back To The Future

🏦💲🚗

— Take money to the Bank

🛣🚗😫

— Fighting for Parking

🧑‍🔧🚗🚲

— Master of all trades

🧑‍🔧🚗

— When you fix the car?

🚗🇫🇷🎖️🚶🚶

— French Soldiers Parade

🚗🌊🙁

— Poured out of a puddle

🕍🚗🛐

— Praying in the temple

🚗🎂

— I'm in a hurry to party

🚗💨🚘🚶‍♂️

— Traveling on business

🚗 1️⃣ 2️⃣ ➡️🚗 💨

— Bathurst 12-Hour Race

🥴🍺🚗

— Drunk behind the wheel

😎🚗🤦🏻‍♀️

— Let's roll, baby

🙎‍♂️😲💵🚗

— Did you buy a car?

🧑🚗🎣

— To go a fishing trip
---
Relevant kaomoji
Kaomoji are popular in Japan for sharing emotions and situations using Japanese grammar, punctuation, and characters. Like this: ō͡≡o! To impress your friends, you can use this creative style in messengers and the web.
Tap / click to copy & paste
---
🚗

Automobile Emoji look across different devices

Emojis may look different across platforms. Every web service, OS, or gadget manufacturer may create an Emojis design according to their corporate style and vision. Here you can check out how 🚗 Automobile Emoji looks like on most popular platforms: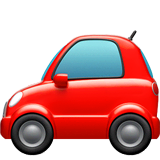 Apple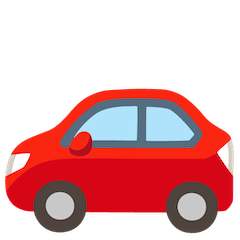 Google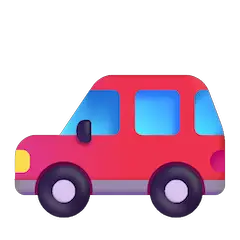 Microsoft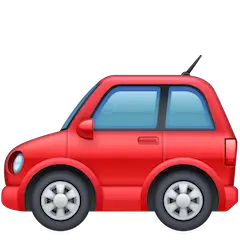 Facebook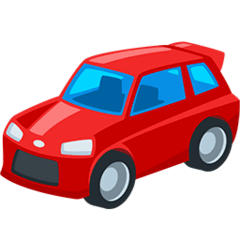 Messenger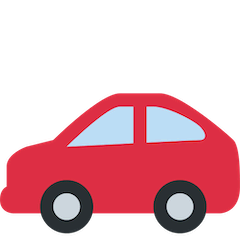 Twitter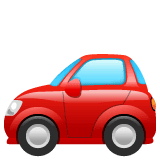 WhatsApp

Samsung

LG

HTC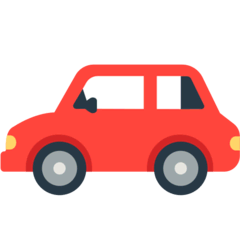 Mozilla

SoftBank
au by KDDI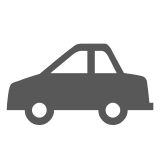 Docomo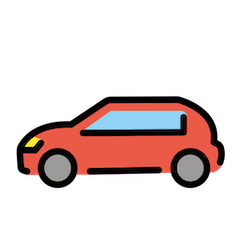 Openmoji

Icons8
Related Emojis
Related Themes & Holidays
General information about
🚗

Automobile Emoji
Translations and keywords for
🚗

Automobile Emoji