Meaning of 🇦🇺 Flag: Australia Emoji
Surprisingly, the flag of Australia combines some parts of Great Britain and the United States flags, which in some way gives it a visual recognition. Australia is also the continent with the same name, which includes nearby islands, so it is the sixth largest country in 🗺 The World . They even have an island where mostly some 🦘 Kangaroos live. In fact, it is an open reserve for visitors. In general, the country is a paradise for tourists. You can find at least twenty reasons why lovers of beautiful landscapes should visit Australia, because local "miracles", such as "horizontal falls", will make visitors from all over the world admire this country.

Interesting facts:
Australia is famous for its wildlife: 🦘 Kangaroo , kwokka, 🐨 Koala . But in addition to the cute and sweet animals, a large number of insects and dangerous reptiles also live in the country. 🕷 Spiders , 🐍 Snakes , 🦂 Scorpions — this is only a small part of the dangerous creatures living in this region. +add

Copy & Paste this emoji:

📖 Contents:
---
Examples of 🇦🇺 Flag: Australia Emoji using
Popular phrases with 🇦🇺 Flag: Australia Emoji to use in messengers and web:


Tap / click to copy & paste
I am proud to live here 🇦🇺
Great place to visit! 🇦🇺
I'm going to 🇦🇺 Australia!
I❤️️🇦🇺
My 🏠 is 🇦🇺
🇦🇺 in my ❤️️
Hello!🇦🇺

+add
---
Combinations with 🇦🇺 Flag: Australia Emoji
Combinations are just a bunch of emojis placed together, like this: ​🇦🇺​🕷️​. You can use combos to make riddles or messaging without words.


Tap / click to copy & paste
​🇦🇺​🕷️​

 — Big spiders here

​🇳🇫​🇦🇺​🇳🇨​🇳🇿​

 — Location Norfolk Island

​🇭🇲​⛔​🚶‍♂️​🇦🇺​

 — Heard & Mcdonald Islands

​🚢​🗺️​🇦🇺​

 — The arrival of the First fleet at Sydney Cove

🌳🐨🍃

 — Koala habitat

🦘🍃🍀🍓

 — The diet of kangaroos

🕷🕸🦋

 — Now you're in his trap

🐍🦂🧑☠️

 — Deadly animals

+Add
---
Relevant kaomojis
Kaomojis are popular in Japan to share emotions and situations using Japanese grammar punctuations and characters. Like this: ╭(♡・ㅂ・)و/🇦🇺! You can use this creative style in messengers and web to impress your friends.


Tap / click to copy & paste
╭(♡・ㅂ・)و/🇦🇺
I❤️️🇦🇺
My 🏠 is 🇦🇺

+Add
---
🇦🇺 Flag: Australia Emoji look across different devices
Emojis may look different across platforms. Every web service, OS or gadgets' manufacturer may create Emojis design according to their own corporate style and vision. Here you can check out how 🇦🇺 Flag: Australia Emoji looks like on most popular platforms:


🇦🇺Your browser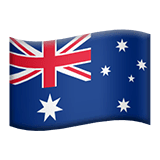 Apple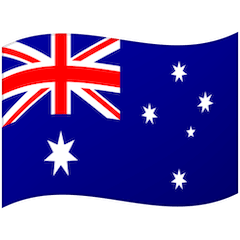 Google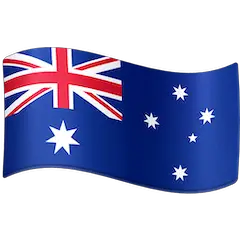 Facebook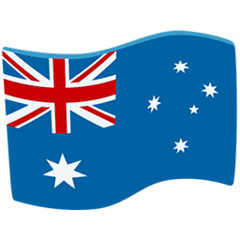 Messenger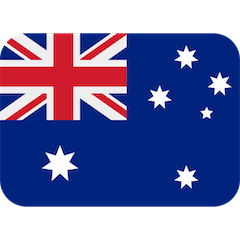 Twitter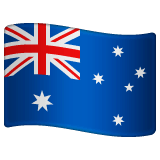 WhatsApp

Samsung

LG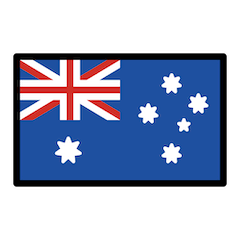 Openmoji
Related Emojis
Related Themes & Holidays
General information about 🇦🇺 Flag: Australia Emoji
Full name
🇦🇺 Flag: Australia
Category
🇺🇸 Flags
Subcategory
🇺🇸 Country Flag
How to type shortcode

:flag_au:

Unicode (fully-qualified)
U+1F1E6 U+1F1FA
Made with
U+1F1E6 Regional Indicator Symbol Letter A
U+1F1FA Regional Indicator Symbol Letter U
Unicode version
Unicode 6.0 (2010)
Listed in
Emoji Version 1.0
Hex Code Points
1F1E6 1F1FA
URL Escape Code
%F0%9F%87%A6%F0%9F%87%BA
Translations and keywords for 🇦🇺 Flag: Australia Emoji