✔️

Check Mark Emoji
Check Mark Emoji Meaning
Heavy Check Mark emoji is a thick, filled in checkmark pointing to the left. This check mark shows approval or that something has been green-lit to move on to the next step of a process. You can send this emoji with the 👌 OK Hand emoji to show someone that their work is acceptable.

This emoji can also be used to tell someone that you understand what's going on, whether it be plans or instructions, by sending it with a 👍 Thumbs Up emoji. Because of their similar usages, the ✅ White Heavy Check Mark emoji can be used in place of this emoji.
Copy and Paste:
Contents:
---
Phrases Examples
Popular phrases for messaging and web communication:
Tap / click to copy & paste
Three ✔️ on my homework so I supper passed!
I just need a ✔️ and I can move into my new apartment
Done ✔️
Hey, you did a fantastic job!!!!! ✔️
---
Combinations with
✔️

Check Mark Emoji

Combinations are just a bunch of emojis placed together, like this: ✔️💔. You can use combos to make riddles or messages without words.

Tap / click to copy & paste

✔️👳‍♀️❌

— Should I wear a turban?

🎄🎁✔️

— Getting Ready for Christmas

😉👨‍💻🩼✔️

— I have a solution for this issue

✔️🎱✍️

— He's having a strike
---
Relevant kaomoji
Kaomoji are popular in Japan for sharing emotions and situations using Japanese grammar, punctuation, and characters. Like this: ✔️! To impress your friends, you can use this creative style in messengers and the web.
Tap / click to copy & paste
---
Look across different devices
Emojis may look different across platforms. Every web service, OS, or gadget manufacturer may create an Emojis design according to their corporate style and vision. Here you can check out how ✔️ image Emoji looks like on most popular platforms: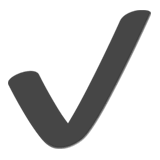 Apple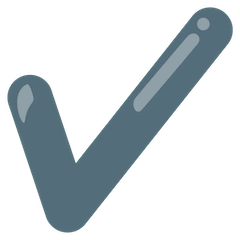 Google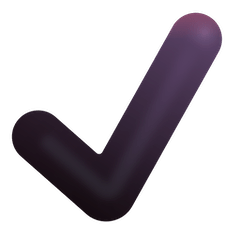 Microsoft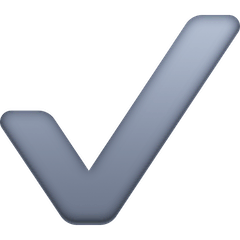 Facebook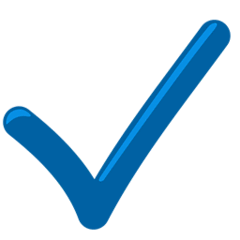 Messenger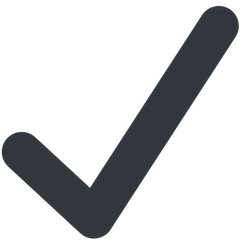 Twitter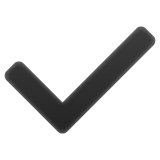 WhatsApp

Samsung

LG

HTC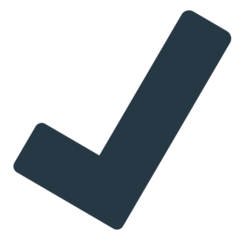 Mozilla

SoftBank
au by KDDI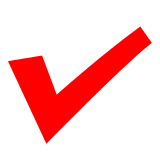 Docomo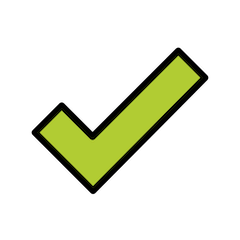 Openmoji

Icons8
See also
Related Themes & Holidays
General information
Category
💯 Symbols
Subcategory
🔱 Other Symbol
How to type shortcode
Unicode (fully-qualified)

✔️

U+2714 U+FE0F
Unicode (unqualified)
✔ U+2714
Made with
U+2714 ✔ Check Mark
U+FE0F Variation Selector-16
Unicode version
Unicode 1.1 (1993)
Listed in
Emoji Version 1.0
Read more
Translations and keywords