➗

Divide Emoji
Divide Emoji Meaning
Heavy Division Sign is a bolded division symbol. This symbol is mainly used in 📘 Math to show a number is being divided into smaller groups evenly or unevenly. If you ❤️ Love math, send this emoji with a 🏫 School emoji to show your excitement for taking a math class.

This emoji can also be used to show that an object needs to be divided amongst others. If you are bringing a 🍕 Pizza to a 🎉🥂 Party, send this emoji with a Slice of Pizza emoji to see if you have enough pizza or if you will need to buy some more.
Copy and Paste:
Contents:
---
Phrases Examples
Popular phrases for messaging and web communication:
Tap / click to copy & paste
I'll need to ➗ the cake evenly for the guests
Is it possible to ➗ a whole number by a decimal?
---
Combinations with ➗
Combinations are just a bunch of emojis placed together, like this: 8️⃣➗4️⃣. Combos allow for the creation of wordless riddles or messages.
Tap / click to copy & paste
---
Relevant kaomoji
Kaomoji are prevalent in Japan for expressing emotions and depicting scenarios through Japanese grammar, punctuation, and characters. Like this: ÷! Make your messaging and web presence stand out and impress friends with this imaginative style.
Tap / click to copy & paste
---
Look across different devices
Emojis may look different across platforms. Every web service, OS, or gadget manufacturer may create an Emojis design according to their corporate style and vision. Here you can check out how ➗ image Emoji looks like on most popular platforms: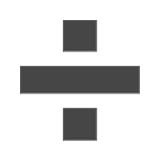 Apple
Google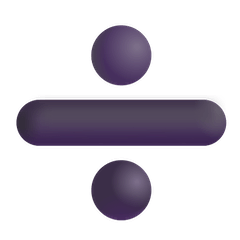 Microsoft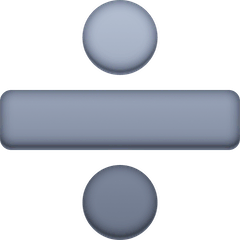 Facebook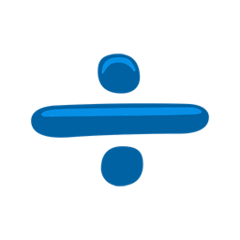 Messenger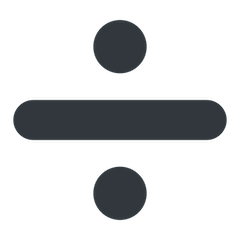 Twitter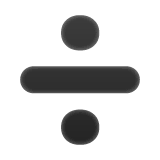 WhatsApp

Samsung

LG

HTC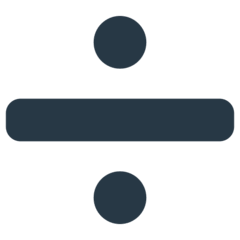 Mozilla

SoftBank
au by KDDI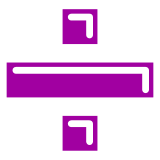 Docomo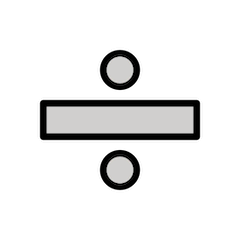 Openmoji
See also
Related Themes & Holidays
General information
Translations and keywords