Meaning of 🇳🇮 Flag: Nicaragua Emoji
A state in Central America, which is located between the Pacific Ocean and the Caribbean Sea. In the northern part of the country there is a wide Lake Managua and the world-famous 🌋 Stratovolcano Momotombo. In the south there is a glorious city of Granada, known for its 🇪🇸 Spanish colonial architecture.

The most popular sport in Nicaragua is ⚾ Baseball. And on September 29 every year, local people celebrate 📖 Bible Day.

The Nicaraguan flag can be popular on the net thanks to users' discussions of their culture, famous places, and how Nicaragua compares to other countries in the world.
Interesting fact:
In the eponymous lake of Nicaragua, 2-meters long freshwater 🦈 Sharks can be found.

In the past, there was a terrible belief in this country that if you throw a young girl into the 🌋 Volcano the eruption will stop immediately… +add

Copy & Paste this emoji:

📖 Contents:
---
Examples of 🇳🇮 Flag: Nicaragua Emoji using
Popular phrases with 🇳🇮 Flag: Nicaragua Emoji to use in messengers and web:


Tap / click to copy & paste
I am proud to live here 🇳🇮
Great place to visit! 🇳🇮
I'm going to 🇳🇮 Nicaragua!
I❤️️🇳🇮
My 🏠 is 🇳🇮
🇳🇮 in my ❤️️
Hola!🇳🇮

+add
---
Combinations with 🇳🇮 Flag: Nicaragua Emoji
Combinations are just a bunch of emojis placed together, like this: ​🇳🇮​🌊​🌋​⛱️​🐦​. You can use combos to make riddles or messaging without words.


Tap / click to copy & paste
​🇳🇮​🌊​🌋​⛱️​🐦​

 — Nicaragua

+Add
---
Relevant kaomojis
Kaomojis are popular in Japan to share emotions and situations using Japanese grammar punctuations and characters. Like this: ╭(♡・ㅂ・)و/🇳🇮! You can use this creative style in messengers and web to impress your friends.


Tap / click to copy & paste
╭(♡・ㅂ・)و/🇳🇮
I❤️️🇳🇮
My 🏠 is 🇳🇮

+Add
---
🇳🇮 Flag: Nicaragua Emoji look across different devices
Emojis may look different across platforms. Every web service, OS or gadgets' manufacturer may create Emojis design according to their own corporate style and vision. Here you can check out how 🇳🇮 Flag: Nicaragua Emoji looks like on most popular platforms:


🇳🇮Your browser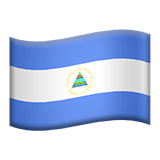 Apple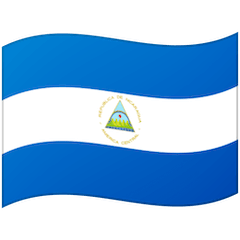 Google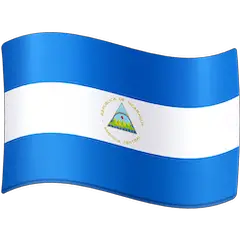 Facebook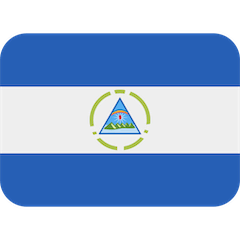 Twitter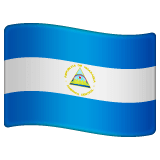 WhatsApp

Samsung

LG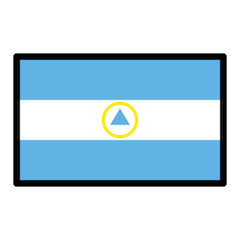 Openmoji
Related Emojis
General information about 🇳🇮 Flag: Nicaragua Emoji
Full name
🇳🇮 Flag: Nicaragua
Category
🇺🇸 Flags
Subcategory
🇺🇸 Country Flag
How to type shortcode

:flag_ni:

Unicode (fully-qualified)
U+1F1F3 U+1F1EE
Made with
U+1F1F3 Regional Indicator Symbol Letter N
U+1F1EE Regional Indicator Symbol Letter I
Unicode version
Unicode 6.0 (2010)
Listed in
Emoji Version 1.0
Hex Code Points
1F1F3 1F1EE
URL Escape Code
%F0%9F%87%B3%F0%9F%87%AE
Translations and keywords for 🇳🇮 Flag: Nicaragua Emoji