👹

Ogre Emoji
Meaning of
👹

Ogre Emoji

Ogre is one of the most unusual emojis. It represents the monster, the character of the 🇯🇵 Japanese folklore — the traditional theater mask in its form, to be exact. The emoji took a liking of everyone, even of those, who do not know what it means thanks to its fancy appearance.

It is used in different meanings — from indicating someone's evil-minded or frustrated mood to ironically marking someone's or something's unattractive look.
Snapchat meaning
On Snapchat, Ogre emoji is 🔓 Unlocked in the 🏆 Trophy Case after the user sends 1, 000 Snaps made with their front 📷 Camera.
Copy & Paste this emoji:
Contents:
---
Examples of
👹

Ogre Emoji using

Popular phrases with 👹 Ogre Emoji to use in messengers and the web:

Tap / click to copy & paste

I look awful with this haircut 👹

I feel 👹 evil-minded today

Gremlins 🐹➡️👹
---
Combinations with
👹

Ogre Emoji

Combinations are just a bunch of emojis placed together, like this: 👼⛪👹. You can use combos to make riddles or messages without words.

Tap / click to copy & paste

👹🤭👺🔪😳

— Did you scare me? oops ..

👹🔥👺😦

— What's going on here
---
Relevant kaomoji
Kaomoji are popular in Japan for sharing emotions and situations using Japanese grammar, punctuation, and characters. Like this: ((╬◣﹏◢))! To impress your friends, you can use this creative style in messengers and the web.
Tap / click to copy & paste
((╬◣﹏◢))
(‡▼益▼)
(°ㅂ°╬)
(╬ Ò﹏Ó)
(╬`益´)
(╯°□°)╯︵ ┻━┻
(ᕗ ͠° ਊ ͠° )ᕗ
(ノ°益°)ノ
(凸ಠ益ಠ)凸
\\٩(๑`^´๑)۶//
•`_´•
←~(Ψ▼ー▼)∈
┌∩┐(◣_◢)┌∩┐
ヽ( `д´*)ノ
ヽ(`⌒´メ)ノ
ヾ(`ヘ´)ノ゙
୧((#Φ益Φ#))୨
୧༼ಠ_ಠ༽୨
٩(╬ʘ益ʘ╬)۶
t(ಠ&ಠt)
Σ(▼□▼メ)
ψ( ` ∇ ´ )ψ
ψ(▼へ▼メ)~→
ლ(ಠ_ಠლ)
凸(`△´#)
(\"_\")
---
👹

Ogre Emoji look across different devices

Emojis may look different across platforms. Every web service, OS, or gadget manufacturer may create an Emojis design according to their corporate style and vision. Here you can check out how 👹 Ogre Emoji looks like on most popular platforms: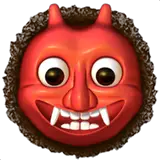 Apple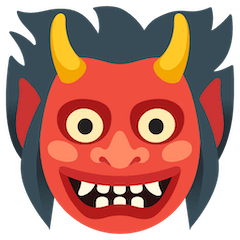 Google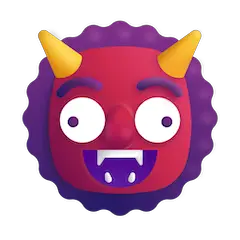 Microsoft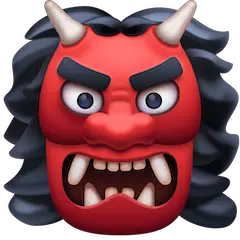 Facebook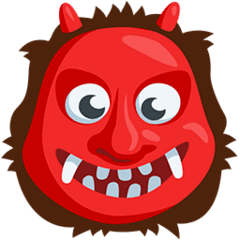 Messenger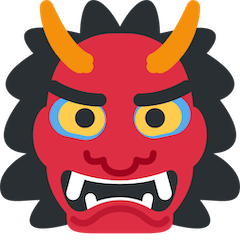 Twitter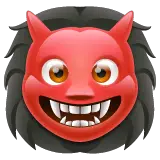 WhatsApp

Samsung

LG

HTC

Mozilla

SoftBank
au by KDDI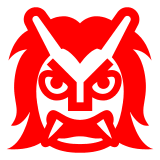 Docomo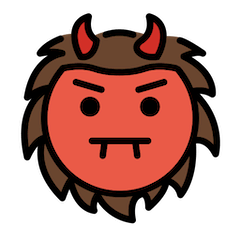 Openmoji
Related Emojis
Related Themes & Holidays
General information about
👹

Ogre Emoji
Translations and keywords for
👹

Ogre Emoji