🔜

SOON Arrow Emoji
Meaning of
🔜

SOON Arrow Emoji

SOON Arrow emoji is meant to be used to show that something is expected to happen rather quickly with little time to prepare. But in modern text, the arrow above the text "soon" is ignored and the emoji then becomes a replacement for the word.If you receive this emoji from someone, best respond with the 😨 Fearful Face emoji since you will have no idea when something will suddenly happen or change. Best hope that you are the one sending out this emoji.

To be nice, send it with one of the clock face emojis, like the 🕒 Three O'clock emoji to at least give a bit of time to prepare for the sudden action or change.

Copy & Paste this emoji:
Contents:
---
Examples of
🔜

SOON Arrow Emoji using

Popular phrases with 🔜 SOON Arrow Emoji to use in messengers and the web:

Tap / click to copy & paste

🔜 I will have no more work for the day

Clean up your room 🔜 or you're grounded
---
Combinations with
🔜

SOON Arrow Emoji

Combinations are just a bunch of emojis placed together, like this: 🍻🎉💊🔜👬👬❗❓. You can use combos to make riddles or messages without words.

Tap / click to copy & paste

🤓🔜🗣️

— I'll be able to talk soon

👦👧🔜👨👩

— Bar and Bat Mitzvah

🚱🔜💀

— Better not to drink water

👩‍👧‍👦🎒🔜🏫

— It's time to go to school

👦👧🔜🧑👩

— Soon they'll grow up…

👨‍👩‍👦‍👦🔜😽

— We'll take a cat soon

📟🔜📱

— Technological Advancement

🔜👩🏻‍⚖️⚖️

— Judgment is coming

🔜⏳

— Time passes like sand

👩‍👩‍👦🔜🏖️

— Joint trip to the sea
---
Relevant kaomoji
Kaomoji are popular in Japan for sharing emotions and situations using Japanese grammar, punctuation, and characters. Like this: →! To impress your friends, you can use this creative style in messengers and the web.
Tap / click to copy & paste
---
🔜

SOON Arrow Emoji look across different devices

Emojis may look different across platforms. Every web service, OS, or gadget manufacturer may create an Emojis design according to their corporate style and vision. Here you can check out how 🔜 SOON Arrow Emoji looks like on most popular platforms: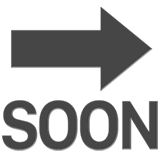 Apple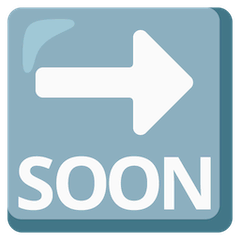 Google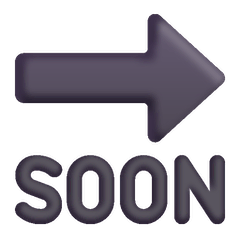 Microsoft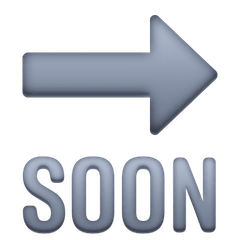 Facebook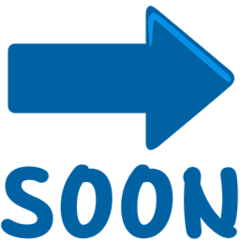 Messenger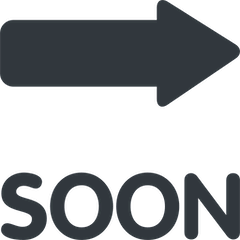 Twitter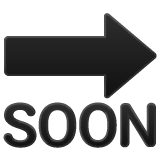 WhatsApp

Samsung

LG

HTC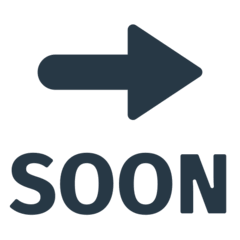 Mozilla

SoftBank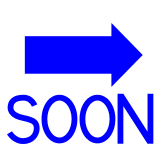 Docomo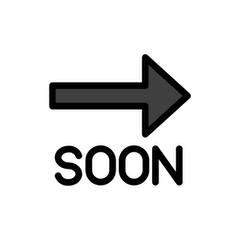 Openmoji

Icons8
Related Emojis
Related Themes & Holidays
General information about
🔜

SOON Arrow Emoji
Full name

🔜

SOON Arrow
Category
💯 Symbols
Subcategory
🔄 Arrow
How to type shortcode
Unicode (fully-qualified)

🔜

U+1F51C
Unicode version
Unicode 6.0 (2010)
Listed in
Emoji Version 1.0
Translations and keywords for
🔜

SOON Arrow Emoji