🔫

Pistol Emoji
Meaning of
🔫

Pistol Emoji

Pistol emoji is the new skin of what used to be a handgun Pistol. With how gun safety has become an issue, the emoji was changed to a safer 💦 Water gun. Of course, that doesn't deter people from using the Pistol emoji in a threatening way, but it has reduced it.

The Pistol emoji is more used to show wetting someone, whether for 😄 Fun or something sexual. There aren't other emojis that are interchangeable with the Pistol emoji, but they can be used alongside different weapon emojis, such as the 🔪 Kitchen Knife emoji — or used along with 💦 Sweat Droplets emoji to show the water being squirted out of the Pistol.

Copy & Paste this emoji:
Contents:
---
Examples of
🔫

Pistol Emoji using

Popular phrases with 🔫 Pistol Emoji to use in messengers and the web:

Tap / click to copy & paste

Got the quirt 🔫 so I can mess with my sis

Don't come close or else 🔫!
---
Combinations with
🔫

Pistol Emoji

Combinations are just a bunch of emojis placed together, like this: ❤️🔫. You can use combos to make riddles or messages without words.

Tap / click to copy & paste

🃏💰🔫🔫

— Cards, money and two guns

🛰️🔫🛸

— UFO attacks satellite

💯🇫🇷🔫🇬🇧

— Hundred Years War

🔫➡️🍀👨🏻

— Kill The Irishman

🧟‍♂️🔫👮🏻⛏🧟‍♂️

— Zombie fight

👀💃🔥🔫

— Killed by her beauty

👮‍♀️🔫🕴

— Criminal apprehension
---
Relevant kaomoji
Kaomoji are popular in Japan for sharing emotions and situations using Japanese grammar, punctuation, and characters. Like this: ༼ ಠل͟ಠ༽ ̿ ̿ ̿ ̿'̿'̵з=༼ຈل͜ຈ༽ノ! To impress your friends, you can use this creative style in messengers and the web.
Tap / click to copy & paste
༼ ಠل͟ಠ༽ ̿ ̿ ̿ ̿'̿'̵з=༼ຈل͜ຈ༽ノ
̿̿ ̿̿ ̿'̿'̵͇̿̿з=༼ ▀̿̿Ĺ̯̿̿▀̿ ̿ ༽
━╤デ╦︻(▀̿̿Ĺ̯̿̿▀̿ ̿)
╾━╤デ╦︻ԅ། ・ิ _ʖ ・ิ །ง
̿̿'̿'\̵͇̿̿\=(•̪●)=/̵͇̿̿/'̿̿ ̿ ̿ ̿
̿' ̿'\̵͇̿̿\з=(ಡل͟ಡ)=ε/̵͇̿̿/'̿'̿
̿' ̿'\̵͇̿̿\з=(ಥДಥ)=ε/̵͇̿̿/'̿'̿
┌( ͝° ͜ʖ͡°)=ε/̵͇̿̿/'̿'̿ ̿
( ͝ಠ ʖ ಠ)=ε/̵͇̿̿/'̿'̿ ̿
(ง ͠° / ^ \ °)-/̵͇̿̿/'̿'̿ ̿
'̿'\̵͇̿̿\=( `◟ 、)=/̵͇̿̿/'̿̿ ̿
(メ▼▼)┏)゚o゚)
─=≡Σ(╯°□°)╯︵┻┻
(ノ°益°)ノ|____|
-=≡∑((⊃⊙⋎⊙)⊃
(✿ ❛ω❛)⌐╦╦═─
( ・^・)つ-●●●
(/)--()
/-0-0/
---
🔫

Pistol Emoji look across different devices

Emojis may look different across platforms. Every web service, OS, or gadget manufacturer may create an Emojis design according to their corporate style and vision. Here you can check out how 🔫 Pistol Emoji looks like on most popular platforms: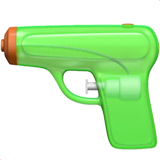 Apple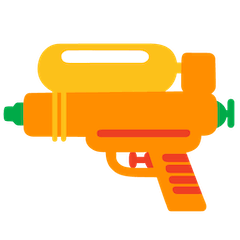 Google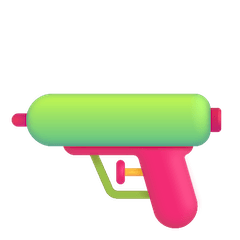 Microsoft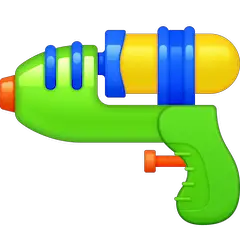 Facebook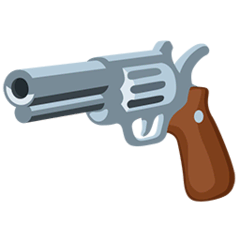 Messenger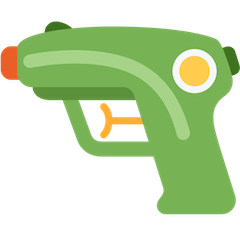 Twitter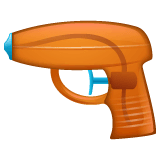 WhatsApp

Samsung

LG

HTC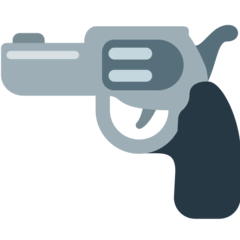 Mozilla

SoftBank
au by KDDI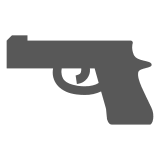 Docomo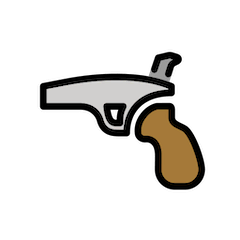 Openmoji

Icons8
Related Emojis
Related Themes & Holidays
General information about
🔫

Pistol Emoji
Read more
Translations and keywords for
🔫

Pistol Emoji