🏃

Person Running Emoji
Meaning of
🏃

Person Running Emoji

Person Running emoji is the picture of a character, which is running somewhere — in some cases, it is obvious that it runs as a part of his work out and in other cases, it looks more like it is running late or trying desperately to get things done in time.

This emoji is male in some versions and female in others — and it is supposed to be gender-neutral. Its meanings are defined by the way it looks — often, it means exactly working out, and often it is used as a symbol of being in hurry to get somewhere right in time or to get things done right when needed.

Copy & Paste this emoji:

This emoji has other gender variations: 🏃‍♀️ Woman Running, 🏃‍♂️ Man Running.
Contents:
---
Examples of
🏃

Person Running Emoji using

Popular phrases with 🏃 Person Running Emoji to use in messengers and the web:

Tap / click to copy & paste

I run every day to lose weight 🏃

Oh no, I'm late again and I must hurry up 🏃
---
Combinations with
🏃

Person Running Emoji

Combinations are just a bunch of emojis placed together, like this: 😈🔥⬅️🏃. You can use combos to make riddles or messages without words.

Tap / click to copy & paste

😄⬅️🏃‍♂️

— Pursuit Of Happiness

🏃‍♀️🧘‍♀️⛹️‍♀️🏊‍♀️

— Sport lifestyle

🧴🛒🏃‍♂️

— Buying up antiseptics!

🛫🏃‍♂️🕵️‍♂️

— Catch me if you can

🧑❤️⚽🏃‍♂️

— Football in my heart

⚽️⛹️‍♀️🏃‍♀️

— Running Sports

🏃‍♀️👨‍👦

— The woman left the family

📹🏃🌲🌲

— Blair Witch Project

🧻🛒🏃‍♂️

— Buying toilet paper!

🏃‍♂️🍪🏃‍♀️

— He took my cookie!

👔🏃🏢

— I hurry to the office

🏃‍♂️🛼

— Mileage on the rollers

🏃😱🫎

— Running away from moose

🏃‍♂️🧲🏃‍♀️

— You will not leave

🏃‍♂️👩‍👦

— Father left the family

🏃🏽‍♂️💨🤰🏽

— He just ran away…

🚶‍♂️🛴🏃‍♂️

— Return my scooter

🪜🏃⬇️

— Run down the stairs

🏃‍♂️💨🏢

— Transition to remote work

⚡💨🏃🏼‍♂️

— Аt the speed of light

🕵🚶‍♀️🔪🏃

— Murder investigation

🕳🏃🏾‍♀️💨

— Fell down an open manhole

🧑🏃‍♂️⚾🏟️

— Baseball competition

🚃🏃‍♂️🏃‍♀️

— Late for the tram

🛝⚾🏃

— Sliding into the base
---
Relevant kaomoji
Kaomoji are popular in Japan for sharing emotions and situations using Japanese grammar, punctuation, and characters. Like this: ₍₍ ᕕ(´◓⌓◔)ᕗ⁾⁾! To impress your friends, you can use this creative style in messengers and the web.
Tap / click to copy & paste
₍₍ ᕕ(´◓⌓◔)ᕗ⁾⁾
ε=┌(;・_・)┘
ε=ε=ε=ε=ε=ε=┌(๑ʘ∀ʘ)┘
ε=ε=ε=ε=ε=ε=┌( ̄ー ̄)┘
ε=ε=┏( >_<)┛
ε=ε=ε=ε=ε=┌(; ・_・)┘
ε=ε=ε=ε=ε=ε=┌(; ̄◇ ̄)┘
ε=ε=ε=┌(๑ʘ∀ʘ)┘
三┏ ( ˘ω˘ )┛
ε=┏(・ω・)┛
ε=ε=ε=ε=┏(; ̄▽ ̄)┛
(\\__/)( • - •)/つ
|--(©_©) - - /
(°!°)/\\/\\/\\
|—(0_0)—|- - -
\\_^//(¬¦¦)
( ͡°ᴥ ͡° ʋ)
ᕕ(✿◕‿◕)ᕗ
( ° ° )/
(°u°) _/
(`_´)ゞる
┗|`o′|┛
(^‿^) ╯
---
🏃

Person Running Emoji Skin Tones Modifiers

Tap / click to copy & paste
---
🏃

Person Running Emoji look across different devices

Emojis may look different across platforms. Every web service, OS, or gadget manufacturer may create an Emojis design according to their corporate style and vision. Here you can check out how 🏃 Person Running Emoji looks like on most popular platforms: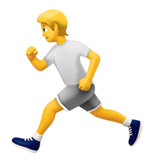 Apple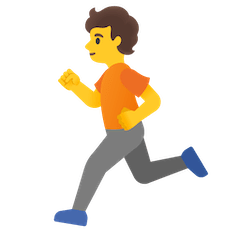 Google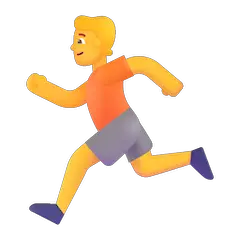 Microsoft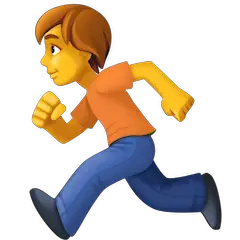 Facebook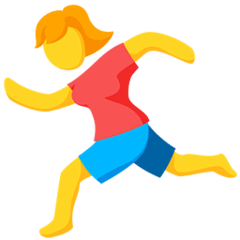 Messenger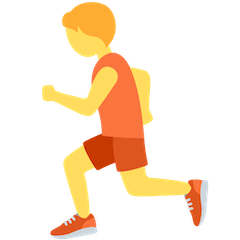 Twitter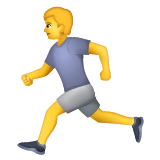 WhatsApp

Samsung

LG

HTC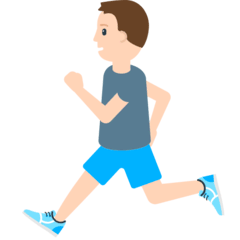 Mozilla

SoftBank
au by KDDI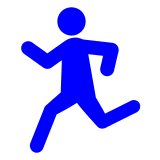 Docomo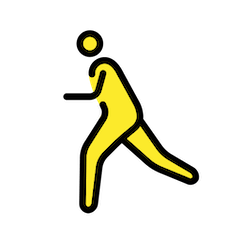 Openmoji
Related Emojis
Related Themes & Holidays
General information about
🏃

Person Running Emoji
Translations and keywords for
🏃

Person Running Emoji