🇫🇷

Flag: France Emoji
Meaning of
🇫🇷

Flag: France Emoji

A country in Western Europe. France is one of the most diverse countries in the world in the territory of which you can find many interesting things for both tourists and residents. Mediterranean 🏖 Beaches Medieval cities and Alpine villages.

You can not only see the world-famous Eiffel Tower in Paris with your own eyes but also visit its top. You can also enjoy the chic scenery of French cities.

France is perfect for ski resort lovers because Courchevel 100 percent will make you experience 🏂 Extreme Vacation. And of course, we mustn't forget about the great Louvre which is open to all 🖼 Art lovers of the world.
Interesting fact
France is the most romantic capital of the world. This country is famous for its exquisite cuisine: 🐸 Frogs legs 🦪 Oysters foie gras as well as divine pastries: 🥖 Baguettes, 🥐 Croissants, macarons.

France is also the home to a sparkling alcoholic beverage like 🍾 Champagne. And of course, it is impossible not to mention the main attraction of Paris – the Eiffel Tower. Every year more than 80 million tourists visit this place.
Copy & Paste this emoji:
Contents:
---
Examples of
🇫🇷

Flag: France Emoji using

Popular phrases with 🇫🇷 Flag: France Emoji to use in messengers and the web:

Tap / click to copy & paste

I am proud to live here 🇫🇷

Great place to visit! 🇫🇷

I'm going to 🇫🇷 France!

I love 🇫🇷

My home is 🇫🇷

🇫🇷 in my love

Bonjour!🇫🇷
---
Combinations with
🇫🇷

Flag: France Emoji

Combinations are just a bunch of emojis placed together, like this: 💇🇫🇷👸🎶🎶. You can use combos to make riddles or messages without words.

Tap / click to copy & paste

🇲🇶🇫🇷⛰️🌼🌷

— French Martinique

🇬🇧🇫🇷🇷🇺🆚🇩🇪

— Allied Powers vs Germany

💯🇫🇷🔫🇬🇧

— Hundred Years War

🇩🇿🕌🇫🇷

— Ketshava mosque is here

🇵🇲🇫🇷🎣🐟

— Saint Pierre and Miquelon

🇬🇵🗾🌊🗾🇫🇷

— French overseas territory

🚗🇫🇷🎖️🚶🚶

— French Soldiers Parade

🇫🇷🇦🇩🇪🇸

— Location of andorra

🇾🇹🇫🇷🐚🏞️🏄‍♂️

— Mayotte, Region of France

🇬🇫🇫🇷🌴🗾

— Overseas region of France

🇹🇫🇫🇷🏝️🐧

— Territory of France
---
Relevant kaomoji
Kaomoji are popular in Japan for sharing emotions and situations using Japanese grammar, punctuation, and characters. Like this: I❤️🇫🇷! To impress your friends, you can use this creative style in messengers and the web.
Tap / click to copy & paste
I❤️🇫🇷
╭(♡・ㅂ・)و/🇫🇷
My 🏠 is 🇫🇷
---
🇫🇷

Flag: France Emoji look across different devices

Emojis may look different across platforms. Every web service, OS, or gadget manufacturer may create an Emojis design according to their corporate style and vision. Here you can check out how 🇫🇷 Flag: France Emoji looks like on most popular platforms: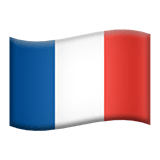 Apple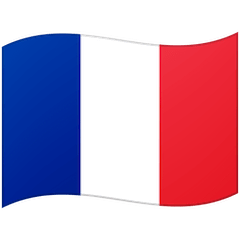 Google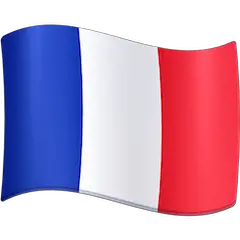 Facebook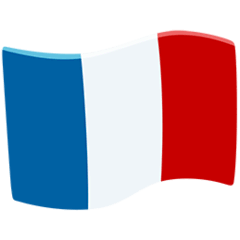 Messenger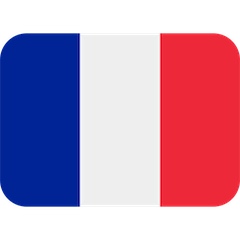 Twitter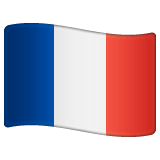 WhatsApp

Samsung

LG

HTC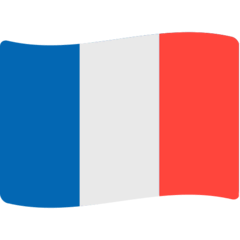 Mozilla

SoftBank
au by KDDI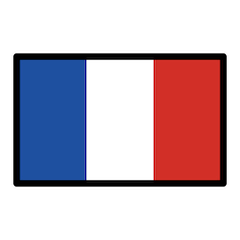 Openmoji

Icons8
Related Emojis
Related Themes & Holidays
General information about
🇫🇷

Flag: France Emoji
Full name

🇫🇷

Flag: France
Category
🇺🇸 Flags
Subcategory
🇺🇸 Country Flag
How to type shortcode
Unicode (fully-qualified)

🇫🇷

U+1F1EB U+1F1F7
Made with
U+1F1EB 🇫 Regional Indicator Symbol Letter F
U+1F1F7 🇷 Regional Indicator Symbol Letter R
Unicode version
Unicode 6.0 (2010)
Listed in
Emoji Version 1.0
Translations and keywords for
🇫🇷

Flag: France Emoji