Meaning of 🪸 Coral Emoji
The 🪸 "Coral" emoji was approved in the Unicode 14.0 Version in 2021 and depicts a coral of orange color. This emoji is used to represent single corals, reefs, and invertebrate marine animals. Sometimes the emoji can also symbolize climate change and global warming.

Use the 🪸 "Coral" emoji when talking about 🌴 Tropics, exotic places and aquatic life. For instance, when describing a trip to the Pacific 🌊 Ocean or Great Barrier Reef, when sharing about a 📷 Photo exhibition depicting the deep sea, or when bragging about your aquarium décor purchase. Combine the 🪸 "Coral" emoji with other emoticons from the 🐬 "Animal Marine" category.

In addition, you can also add the emoji when referring to water activities such as 🏄 Surfing, 🛶 Kayaking, or 🤿 Scuba diving.

Encourage 👫 Friends and neighbors to 🚮 Collect trash on the 🏖 Beach. With the help of 🪸 "Coral", 🐠 "Tropical Fish", and 🐬 "Dolphin" emojis, make a post about how it will help nature.

Interesting Fact:
The largest reef of 🪸 corals called "Great Barrier Reef" is located in the Pacific 🌊 Ocean. The ridge, which is protected by UNESCO, consists of 2,900 individual reefs and 900 islands, and covers 344,400 square kilometers.
+add
Copy & Paste this emoji:

📖 Contents:
---
Examples of 🪸 Coral Emoji using
Popular phrases with 🪸 Coral Emoji to use in messengers and web:


Tap / click to copy & paste
🤩 I'd love to visit the 🪸 "Great Barrier Reef"
✈️ We are flying to 🇦🇺 Australia! 🪸🐠🦘

+add
---
Combinations with 🪸 Coral Emoji
Combinations are just a bunch of emojis placed together, like this: 🪸🏝. You can use combos to make riddles or messaging without words.


Tap / click to copy & paste
🪸🏝

 — Coral islands

🌊🤿🪸🐠

 — Diving

🐠🪸🐙🐚🐟

 — Underwater world

🤲🪸🏝🙏

 — Preservation of "Great Barrier Reef"

🌊🌡⚠️🪸

 — Corals are in danger

🔬🪸🧫

 — Coral studies

🗾🪸

 — Great Barrier Reef

+Add
---
🪸 Coral Emoji look across different devices
Emojis may look different across platforms. Every web service, OS or gadgets' manufacturer may create Emojis design according to their own corporate style and vision. Here you can check out how 🪸 Coral Emoji looks like on most popular platforms:


🪸Your browser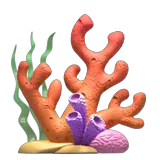 Apple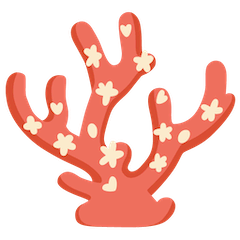 Google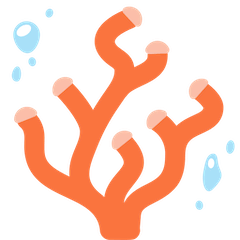 Twitter
Related Emojis
Related Themes & Holidays
General information about 🪸 Coral Emoji
Translations and keywords for 🪸 Coral Emoji