Meaning of 🪲 Beetle Emoji
Beetle emoji shows the image of a large bug with a hard shell. Some people are scared of these giant creatures, so you can use this to show your fear of them or a bug you saw. These guys have tough shells, so it can be used to express you or someone you know that has a hard shell and needs to soften up.

Send it with the 😨 Fearful Face emoji to show your fear of bugs. Or send it with the 😠 Angry Face emoji to show someone is going to need a lot of work before they can be relaxed around new people. +add

Copy & Paste this emoji:

📖 Contents:
---
Examples of 🪲 Beetle Emoji using
Popular phrases with 🪲 Beetle Emoji to use in messengers and web:


Tap / click to copy & paste
He's got a hard shell like a 🪲
Want to see my 🪲 collection?

+add
---
Combinations with 🪲 Beetle Emoji
Combinations are just a bunch of emojis placed together, like this: ​🪲​😨​. You can use combos to make riddles or messaging without words.


Tap / click to copy & paste
​🪲​😨​

 — I'm afraid of them

​🪲​🦋​

 — They can still fly…

+Add
---
🪲 Beetle Emoji look across different devices
Emojis may look different across platforms. Every web service, OS or gadgets' manufacturer may create Emojis design according to their own corporate style and vision. Here you can check out how 🪲 Beetle Emoji looks like on most popular platforms:


🪲Your browser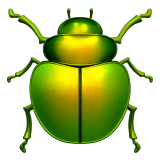 Apple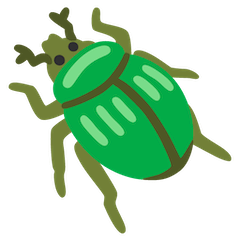 Google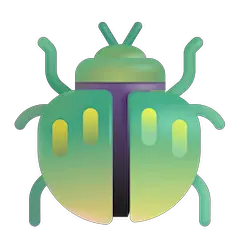 Microsoft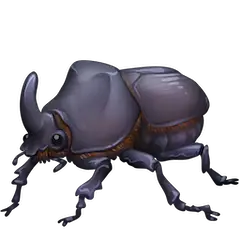 Facebook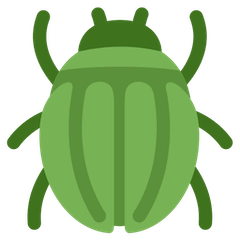 Twitter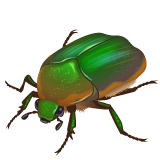 WhatsApp

Samsung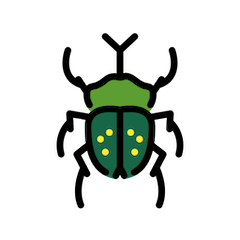 Openmoji
Related Emojis
Related Themes & Holidays
General information about 🪲 Beetle Emoji
Translations and keywords for 🪲 Beetle Emoji