Meaning of 🇦🇷 Flag: Argentina Emoji
For Argentines, ⚽ Football is like an unofficial and independent kind of religion. We should thanks to Diego Maradone and Lionel Messi for this. One founded a cult, and the second successfully continues it. For your better understanding, students are even allowed to skip classes if during 🏫 studying , there must be some significant football championships. In addition to such permissions, in Argentina, as in 🇪🇸 Spain there is a "siesta". In other words, it is a paradise for the workforce in the country. After school lunch, 🏢 Offices and 🏪 Shops are closed for several hours so that their employees can 😴 Take a nap.

Interesting facts:
Argentina is the birthplace of the most passionate 💃 dance in the world tango. It appeared in the 19th century and conquered the hearts of Argentines. In this country, everyone from young to old dance tango. Argentina is also famous for its 🍷 Wines , and Argentinean political parties have their own varieties of 🍺 Beer.  +add

Copy & Paste this emoji:

📖 Contents:
---
Examples of 🇦🇷 Flag: Argentina Emoji using
Popular phrases with 🇦🇷 Flag: Argentina Emoji to use in messengers and web:


Tap / click to copy & paste
I am proud to live here 🇦🇷
Great place to visit! 🇦🇷
I'm going to 🇦🇷 Argentina!
I❤️️🇦🇷
My 🏠 is 🇦🇷
🇦🇷 in my ❤️️
Hola!🇦🇷

+add
---
Combinations with 🇦🇷 Flag: Argentina Emoji
Combinations are just a bunch of emojis placed together, like this: ​🇦🇷​💃​🕺​. You can use combos to make riddles or messaging without words.


Tap / click to copy & paste
​🇦🇷​💃​🕺​

 — Tango was born here

🕺😏😈🔥💃

 — Tango

🤵🤵🤵🍺

 — Beer from a political party

+Add
---
Relevant kaomojis
Kaomojis are popular in Japan to share emotions and situations using Japanese grammar punctuations and characters. Like this: ╭(♡・ㅂ・)و/🇦🇷! You can use this creative style in messengers and web to impress your friends.


Tap / click to copy & paste
╭(♡・ㅂ・)و/🇦🇷
I❤️️🇦🇷
My 🏠 is 🇦🇷

+Add
---
🇦🇷 Flag: Argentina Emoji look across different devices
Emojis may look different across platforms. Every web service, OS or gadgets' manufacturer may create Emojis design according to their own corporate style and vision. Here you can check out how 🇦🇷 Flag: Argentina Emoji looks like on most popular platforms:


🇦🇷Your browser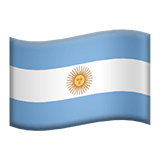 Apple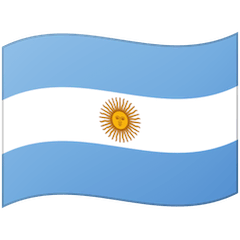 Google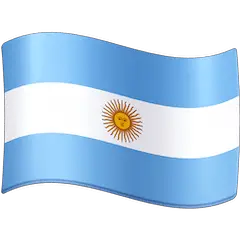 Facebook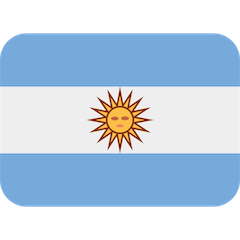 Twitter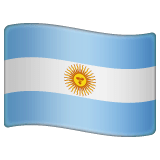 WhatsApp

Samsung

LG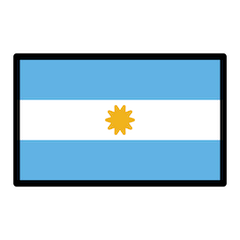 Openmoji
Related Emojis
General information about 🇦🇷 Flag: Argentina Emoji
Full name
🇦🇷 Flag: Argentina
Category
🇺🇸 Flags
Subcategory
🇺🇸 Country Flag
How to type shortcode

:flag_ar:

Unicode (fully-qualified)
U+1F1E6 U+1F1F7
Made with
U+1F1E6 Regional Indicator Symbol Letter A
U+1F1F7 Regional Indicator Symbol Letter R
Unicode version
Unicode 6.0 (2010)
Listed in
Emoji Version 1.0
Hex Code Points
1F1E6 1F1F7
URL Escape Code
%F0%9F%87%A6%F0%9F%87%B7
Translations and keywords for 🇦🇷 Flag: Argentina Emoji