Meaning of 🛷 Sled Emoji
Sled emoji is often used to represent different sports that require a Sled, like luge. For sports players, they can pair it with emojis to help show what sport they are playing. For the non-sports players, the Sled emoji can be used to show Santa's sleigh during the 🎁 Christmas season.

It can also be shown as an exaggeration of needing a sleigh to carry heavy loads of items from one place to another. You can use it with the 🎄 Christmas Tree emoji and ❄️️ Snowflake emoji to be a little more festive in your texts. Or use it with several 📦 Package emojis if you have to carry a lot in one trip. +add

Copy & Paste this emoji:

📖 Contents:
---
Examples of 🛷 Sled Emoji using
Popular phrases with 🛷 Sled Emoji to use in messengers and web:


Tap / click to copy & paste
I need to get a new 🛷 before the dog sledding race
Santa's 🛷 is coming tonight!

+add
---
Combinations with 🛷 Sled Emoji
Combinations are just a bunch of emojis placed together, like this: ​🌨️​🛷​. You can use combos to make riddles or messaging without words.


Tap / click to copy & paste
​🌨️​🛷​

 — Sleigh time!

​🛷​❄️​🌨​

 — Snow Sledding

​⛷​🎿​🏂​🛷​

 — Winter Olympics

+Add
---
🛷 Sled Emoji look across different devices
Emojis may look different across platforms. Every web service, OS or gadgets' manufacturer may create Emojis design according to their own corporate style and vision. Here you can check out how 🛷 Sled Emoji looks like on most popular platforms:


🛷Your browser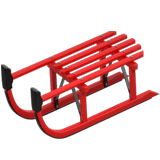 Apple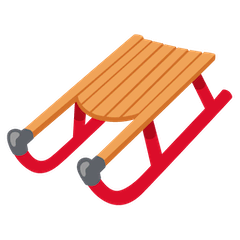 Google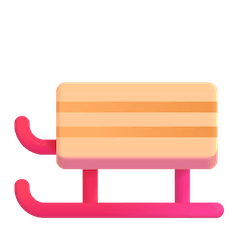 Microsoft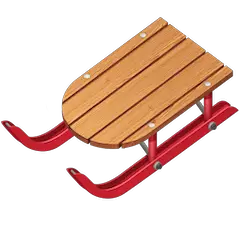 Facebook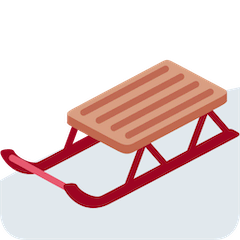 Twitter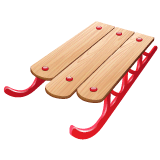 WhatsApp

Samsung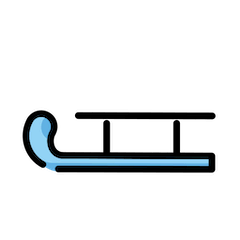 Openmoji
Related Emojis
Related Themes & Holidays
General information about 🛷 Sled Emoji
| | |
| --- | --- |
| Full name | 🛷 Sled |
| Category | 🎈 Activities |
| Subcategory | ⚾ Sport |
| How to type shortcode | :sled: |
| Unicode (fully-qualified) | U+1F6F7 |
| Unicode version | Unicode 10.0 (2017) |
| Listed in | Emoji Version 5.0 |
| Hex Code Points | 1F6F7 |
| URL Escape Code | %F0%9F%9B%B7 |
Translations and keywords for 🛷 Sled Emoji