Meaning of 🇨🇱 Flag: Chile Emoji
If you look at the map, you can see that Chile is a long narrow strip of land between the Pacific Ocean and the Andes. Chile has a rather diverse history, because in the past it was a Spanish colony, and after independence it went through a difficult path of recovery. The country is famous for its exotic cuisine, but most of the stories that food is unhealthy and spicy are not true. In addition to the excellent 🍷 Wine that can compete with other countries, Chile has its own special 40% alcohol drink pisco. The flag with red and white and blue colors and a ⭐ Star in the left corner is used on the web just because of its cuisine, as well as the mention of various attractions. Even tourist who have seen it all will be able to receive their special dose of 💫 Bliss.

Interesting facts:
It is in Chile that the famous Easter island is located, which is known primarily for its stone statues 🗿 Moai.  +add

Copy & Paste this emoji:

📖 Contents:
---
Examples of 🇨🇱 Flag: Chile Emoji using
Popular phrases with 🇨🇱 Flag: Chile Emoji to use in messengers and web:


Tap / click to copy & paste
I am proud to live here 🇨🇱
Great place to visit! 🇨🇱
I'm going to 🇨🇱 Chile!
I❤️️🇨🇱
My 🏠 is 🇨🇱
🇨🇱 in my ❤️️
Hola!🇨🇱

+add
---
Combinations with 🇨🇱 Flag: Chile Emoji
Combinations are just a bunch of emojis placed together, like this: ​⛰️​🇨🇱​⛰️​. You can use combos to make riddles or messaging without words.


Tap / click to copy & paste
​⛰️​🇨🇱​⛰️​

 — Coastal Cordillera

🏝🐇🥚

 — Easter island

📸🗿

 — Photograph of the statue

🗻🗾🗻

 — Mountainous country

💪🍷

 — Strong drink

🛫🏝🐇🥚

 — Fly to Easter island

🏝🗿

 — Symbol of Easter island

+Add
---
Relevant kaomojis
Kaomojis are popular in Japan to share emotions and situations using Japanese grammar punctuations and characters. Like this: ╭(♡・ㅂ・)و/🇨🇱! You can use this creative style in messengers and web to impress your friends.


Tap / click to copy & paste
╭(♡・ㅂ・)و/🇨🇱
I❤️️🇨🇱
My 🏠 is 🇨🇱

+Add
---
🇨🇱 Flag: Chile Emoji look across different devices
Emojis may look different across platforms. Every web service, OS or gadgets' manufacturer may create Emojis design according to their own corporate style and vision. Here you can check out how 🇨🇱 Flag: Chile Emoji looks like on most popular platforms:


🇨🇱Your browser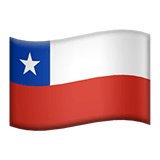 Apple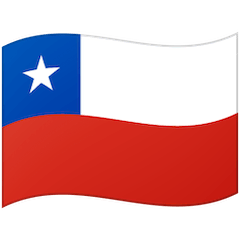 Google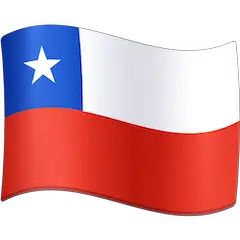 Facebook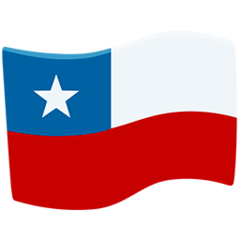 Messenger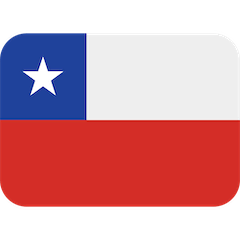 Twitter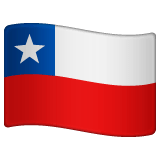 WhatsApp

Samsung

LG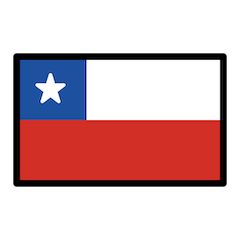 Openmoji
Related Emojis
General information about 🇨🇱 Flag: Chile Emoji
Full name
🇨🇱 Flag: Chile
Category
🇺🇸 Flags
Subcategory
🇺🇸 Country Flag
How to type shortcode

:flag_cl:

Unicode (fully-qualified)
U+1F1E8 U+1F1F1
Made with
U+1F1E8 Regional Indicator Symbol Letter C
U+1F1F1 Regional Indicator Symbol Letter L
Unicode version
Unicode 6.0 (2010)
Listed in
Emoji Version 1.0
Hex Code Points
1F1E8 1F1F1
URL Escape Code
%F0%9F%87%A8%F0%9F%87%B1
Translations and keywords for 🇨🇱 Flag: Chile Emoji