Meaning of 🧮 Abacus Emoji
Abacus emoji is a wooden square with beads in the center across poles. Okay, so what exactly is an abacus? Before the written number system was invented and far before the first calculator, it was used to count and track numbers. You would slide the beads on their rods to count, each line representing a different numerical place.

If you have a friend who has no idea what an Abacus is, you might be getting this emoji with a 😕 Confused Face emoji asking to please explain what thia strang tool is. +add

Copy & Paste this emoji:

📖 Contents:
---
Examples of 🧮 Abacus Emoji using
Popular phrases with 🧮 Abacus Emoji to use in messengers and web:


Tap / click to copy & paste
I remember learning my decimal places with an 🧮 in elementary school
Do you think kids today would know what an 🧮 even is?

+add
---
Combinations with 🧮 Abacus Emoji
Combinations are just a bunch of emojis placed together, like this: ​🧮​👵​. You can use combos to make riddles or messaging without words.


Tap / click to copy & paste
​🧮​👵​

 — Grandma's calculations

​🥳​🖩​🧮​

 — Celebrating Math

+Add
---
🧮 Abacus Emoji look across different devices
Emojis may look different across platforms. Every web service, OS or gadgets' manufacturer may create Emojis design according to their own corporate style and vision. Here you can check out how 🧮 Abacus Emoji looks like on most popular platforms:


🧮Your browser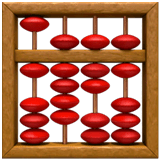 Apple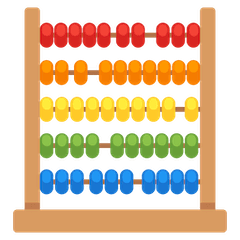 Google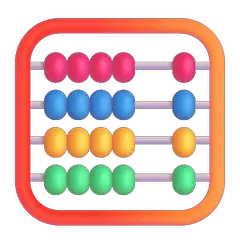 Microsoft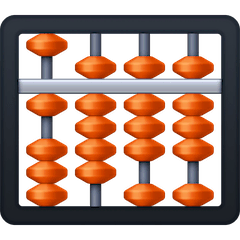 Facebook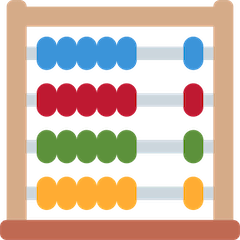 Twitter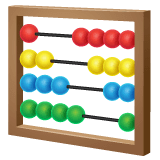 WhatsApp

Samsung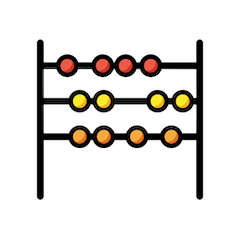 Openmoji
Related Emojis
General information about 🧮 Abacus Emoji
| | |
| --- | --- |
| Full name | 🧮 Abacus |
| Category | 📮 Objects |
| Subcategory | 💽 Computer |
| How to type shortcode | :abacus: |
| Unicode (fully-qualified) | U+1F9EE |
| Unicode version | Unicode 11.0 (2018) |
| Listed in | Emoji Version 11.0 |
| Hex Code Points | 1F9EE |
| URL Escape Code | %F0%9F%A7%AE |
Translations and keywords for 🧮 Abacus Emoji