Meaning of 🇫🇮 Flag: Finland Emoji
The Republic of Finland was the best country in 2010, and now is rapidly developing in all possible directions. First of all, Finland is famous for its teardrop lakes, because of their countless numbers, the Finns called their homeland 'a land of a thousand lakes'. One of the most interesting facts, because of which you can respect the Finns: they value local products and prefer them to imported ones, even if the price of their own product is higher. Looking at the geographical features (the number of lakes and two seas that wash Finland) we can say something like this about national cuisine: 90% of the food is 🐟 Fish and 🍥 Seafood . A visually strict flag should be often mentioned on the web in matters of air cleanliness, reserved people and national characteristics in relation to other countries.

Interesting facts:
What is Finland famous for? Of course, the Finnish saunas. The country has about 3 million saunas. Also Finland is the record holder for the number of lakes among European countries. In total, there are 188 thousand of them in the country. +add

Copy & Paste this emoji:

📖 Contents:
---
Examples of 🇫🇮 Flag: Finland Emoji using
Popular phrases with 🇫🇮 Flag: Finland Emoji to use in messengers and web:


Tap / click to copy & paste
I am proud to live here 🇫🇮
Great place to visit! 🇫🇮
I'm going to 🇫🇮 Finland!
I❤️️🇫🇮
My 🏠 is 🇫🇮
🇫🇮 in my ❤️️
Hei!🇫🇮
Hej!🇫🇮

+add
---
Combinations with 🇫🇮 Flag: Finland Emoji
Combinations are just a bunch of emojis placed together, like this: ​🇦🇽​🇫🇮​. You can use combos to make riddles or messaging without words.


Tap / click to copy & paste
​🇦🇽​🇫🇮​

 — Archipelago in Finland

🐟🍲🥪🐟

 — A lot of fish dishes

⛵🌊🚢

 — Shipping country

⛵🎣🐟

 — Fishing industry

+Add
---
Relevant kaomojis
Kaomojis are popular in Japan to share emotions and situations using Japanese grammar punctuations and characters. Like this: ╭(♡・ㅂ・)و/🇫🇮! You can use this creative style in messengers and web to impress your friends.


Tap / click to copy & paste
╭(♡・ㅂ・)و/🇫🇮
I❤️️🇫🇮
My 🏠 is 🇫🇮

+Add
---
🇫🇮 Flag: Finland Emoji look across different devices
Emojis may look different across platforms. Every web service, OS or gadgets' manufacturer may create Emojis design according to their own corporate style and vision. Here you can check out how 🇫🇮 Flag: Finland Emoji looks like on most popular platforms:


🇫🇮Your browser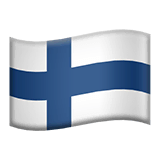 Apple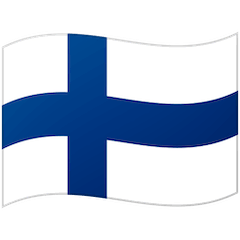 Google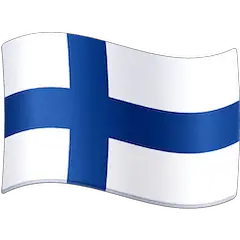 Facebook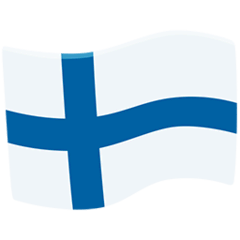 Messenger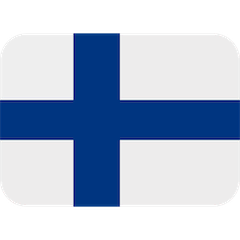 Twitter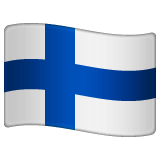 WhatsApp

Samsung

LG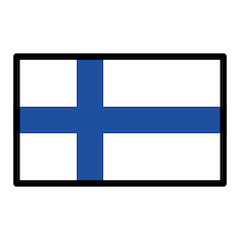 Openmoji
Related Emojis
General information about 🇫🇮 Flag: Finland Emoji
Full name
🇫🇮 Flag: Finland
Category
🇺🇸 Flags
Subcategory
🇺🇸 Country Flag
How to type shortcode

:flag_fi:

Unicode (fully-qualified)
U+1F1EB U+1F1EE
Made with
U+1F1EB Regional Indicator Symbol Letter F
U+1F1EE Regional Indicator Symbol Letter I
Unicode version
Unicode 6.0 (2010)
Listed in
Emoji Version 1.0
Hex Code Points
1F1EB 1F1EE
URL Escape Code
%F0%9F%87%AB%F0%9F%87%AE
Translations and keywords for 🇫🇮 Flag: Finland Emoji