💉

Syringe Emoji
Meaning of
💉

Syringe Emoji

The Syringe emoji has something like blood inside and can be taken for donation or blood test. Are you afraid of your face with the medical mask? Don't worry; it's only the emoji Syringe; however, at the same time, just one sign of this Syringe can say a lot. You could use it to show your fear of injection or, on the contrary, your courage and a kind ❤️ Red Heart if you decided to give a part of your blood to someone.

Did you know that some people use this emoji to describe a tattoo because tattoos are connected to needles!? You can also show with this sign you are ill and staying in the 🏥 Hospital when it's injection time. At the 🌍 World 💊 Health Day, you can use the Syringe symbol to remind people that they must do yearly blood tests to check their health.

Copy & Paste this emoji:
Contents:
---
Examples of
💉

Syringe Emoji using

Popular phrases with 💉 Syringe Emoji to use in messengers and the web:

Tap / click to copy & paste

👨‍⚕️ The doctor performed 💉 a heart surgery ❤️‍🩹

💉 your 🏥

Don't forget to do blood tests 💉 this year!

People, I am in a hospital 🏥, it's time for an injection 💉…
---
Combinations with
💉

Syringe Emoji

Combinations are just a bunch of emojis placed together, like this: 🏥👨‍⚕️👩‍⚕️🧑‍⚕️💉🩺. You can use combos to make riddles or messages without words.

Tap / click to copy & paste

🏥👨‍⚕️👩‍⚕️🧑‍⚕️💉🩺

— Treatment

👨‍🔬🔎🔬🧪💉

— Creating a vaccine

👩‍⚕️💉📅

— Doctor Appointment

🧛‍♀️💉

— I need fresh blood

✋⛔🐇💉

— Stop animal testing!

💊💉🕶️💄🩹

— Getting myself cleaned up

💃🏻🦋💉🐝

— Float like a butterfly and sting like a bee

😷💉💊🔬🏥🚑

— Clinical examination
---
Relevant kaomoji
Kaomoji are popular in Japan for sharing emotions and situations using Japanese grammar, punctuation, and characters. Like this: ┣▇▇▇═──! To impress your friends, you can use this creative style in messengers and the web.
Tap / click to copy & paste
┣▇▇▇═──
\\ ( ▪●~●▪ ) /
''̵͇з=༼ ▀Ĺ̯▀ ༽
|/)0__0(\\|
\\_^//(¬¦¦)
)--(\\(▪-▪)
(-_-)()/\\
←~(Ψ▼ω▼)∈
(/)--()
---
💉

Syringe Emoji look across different devices

Emojis may look different across platforms. Every web service, OS, or gadget manufacturer may create an Emojis design according to their corporate style and vision. Here you can check out how 💉 Syringe Emoji looks like on most popular platforms: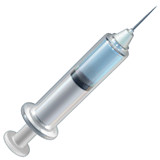 Apple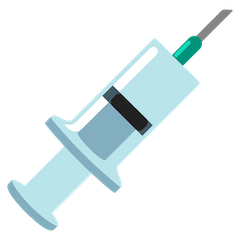 Google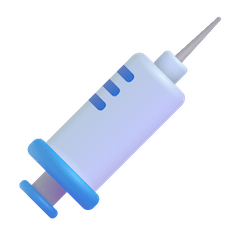 Microsoft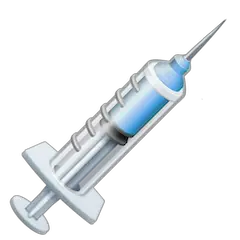 Facebook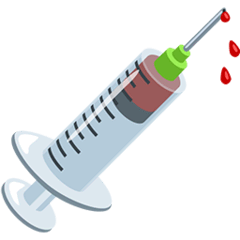 Messenger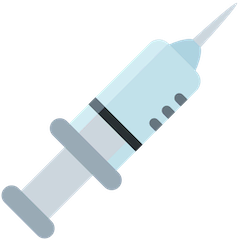 Twitter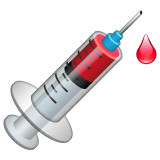 WhatsApp

Samsung

LG

HTC

Mozilla

SoftBank
au by KDDI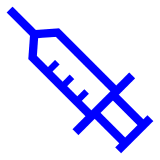 Docomo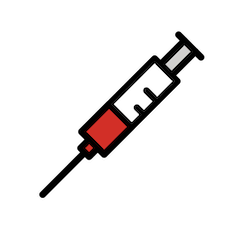 Openmoji

Icons8
Related Emojis
Related Themes & Holidays
General information about
💉

Syringe Emoji
Read more
Translations and keywords for
💉

Syringe Emoji