🅰️

A Button (Blood Type) Emoji
A Button (Blood Type) Emoji Meaning
A Button (Blood Type) emoji is a capital letter "A" within a square. You can use this to show your blood type, as it is its functional intention. Or, you can use it in situations that need an A shown, like when you're asking your friend the answer to a homework assignment or test answer, sneaky one.

If you're going to donate blood, use the 💉 Syringe emoji and 😷 Face With Medical Mask emoji to show the doctor with the needle coming to attend you. If you're aiming on cheating on a test and have enough time to text, throw in a 📝 Memo emoji to represent the test you're working on.
Copy and Paste:
Contents:
---
Phrases Examples
Popular phrases for messaging and web communication:
Tap / click to copy & paste
Went to donate my blood and I'm an 🅰️
Is 🅰️ the answer to the second question I need help quick!
---
Combinations with
🅰️

A Button (Blood Type) Emoji

Combinations are just a bunch of emojis placed together, like this: 🅾️🅰️🅱️🆎. You can use combos to make riddles or messages without words.

Tap / click to copy & paste

🦈🅰️

— She smell your blood
---
Look across different devices
Emojis may look different across platforms. Every web service, OS, or gadget manufacturer may create an Emojis design according to their corporate style and vision. Here you can check out how 🅰️ image Emoji looks like on most popular platforms: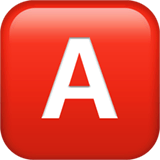 Apple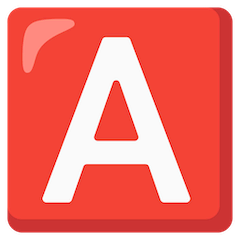 Google
Microsoft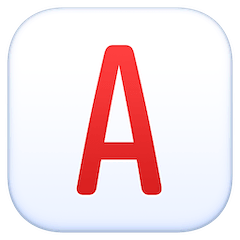 Facebook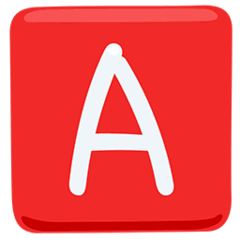 Messenger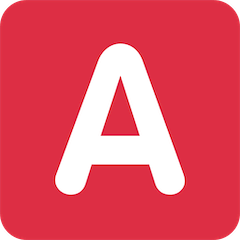 Twitter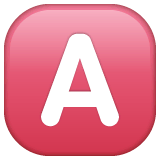 WhatsApp

Samsung

LG

HTC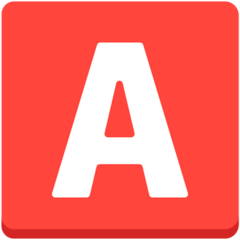 Mozilla

SoftBank
au by KDDI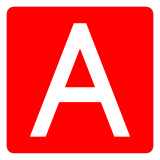 Docomo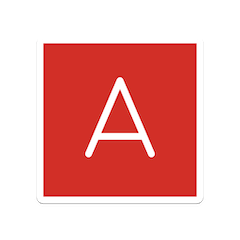 Openmoji
See also
Related Themes & Holidays
General information
Category
💯 Symbols
Subcategory
🔠 Alphanum
How to type shortcode
Unicode (fully-qualified)

🅰️

U+1F170 U+FE0F
Unicode (unqualified)
🅰 U+1F170
Made with
U+1F170 🅰 A Button (Blood Type)
U+FE0F Variation Selector-16
Unicode version
Unicode 6.0 (2010)
Listed in
Emoji Version 1.0
Translations and keywords