🔑

Key Emoji
Meaning of
🔑

Key Emoji

Key emoji is the image of the item, typically used for unlocking doors, chests, and other things. This emoji may be used in different meanings — from the direct meaning in the context of opening the doors, losing keys, and so on, to the indirect meaning of finding the answer to some difficult question, getting the solution for some complicated problem, or finding the Key to someone's ❤️ Heart, as well as understanding the secret of achieving something. On top of that, the Key emoji was chosen by DJ Khaled as the icon for his verified Snapchat account.

Key emoji is a picture of a little item, the main purpose of which is opening different types of locks (just like the one represented by 🗝 Old Key emoji). It may mean the actual Key to open the 🚪 Door. Also, it may mean a symbolic Key (to open one's heart, for instance).

And at last, it may serve as an icon for security passwords in 🖥 Computers and other digital devices.

Copy & Paste this emoji:
Contents:
---
Examples of
🔑

Key Emoji using

Popular phrases with 🔑 Key Emoji to use in messengers and the web:

Tap / click to copy & paste

It's a key to my heart 🔑

You have the key to my heart 🔑

Finally found the answer to all of my problems 🔑

I have my keys with me 🔑

🫴 I want my car keys back! 🔑🚗
---
Combinations with
🔑

Key Emoji

Combinations are just a bunch of emojis placed together, like this: 🔑🔒❤️. You can use combos to make riddles or messages without words.

Tap / click to copy & paste

🔑🔐❤️

— The key to my heart

🔗🔑❤️

— The key to the heart

🔑😏💎

— A key to a diamond treasure

🎁🔑💖

— Handed over the key to the heart
---
Relevant kaomoji
Kaomoji are popular in Japan for sharing emotions and situations using Japanese grammar, punctuation, and characters. Like this: █▬▬! To impress your friends, you can use this creative style in messengers and the web.
Tap / click to copy & paste
---
🔑

Key Emoji look across different devices

Emojis may look different across platforms. Every web service, OS, or gadget manufacturer may create an Emojis design according to their corporate style and vision. Here you can check out how 🔑 Key Emoji looks like on most popular platforms: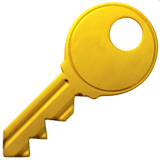 Apple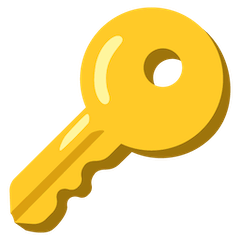 Google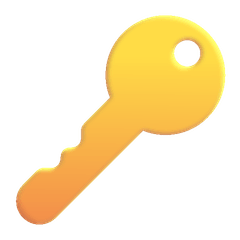 Microsoft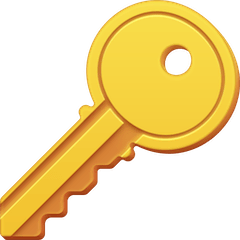 Facebook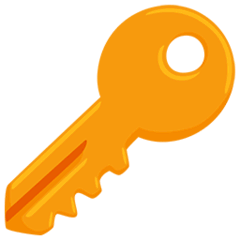 Messenger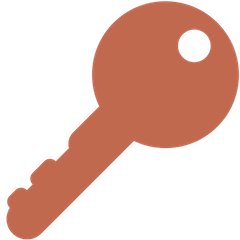 Twitter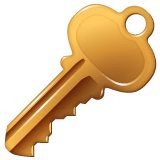 WhatsApp

Samsung

LG

HTC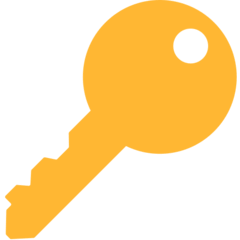 Mozilla

SoftBank
au by KDDI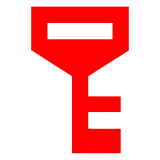 Docomo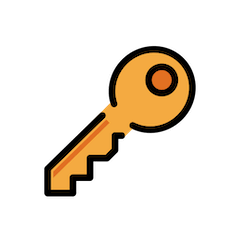 Openmoji

Icons8
Related Emojis
Related Themes & Holidays
General information about
🔑

Key Emoji
Full name

🔑

Key
Category
📙 Objects
Subcategory
🔓 Lock
How to type shortcode
Unicode (fully-qualified)

🔑

U+1F511
Unicode version
Unicode 6.0 (2010)
Listed in
Emoji Version 1.0
Translations and keywords for
🔑

Key Emoji