Meaning of 🧝 Elf Emoji
Elf emoji is the image of a long eared, graceful mythical being. Elves are known to live long periods of time and to be clever. If you are talking about yourself as an Elf, you are saying that you are well experienced and full of knowledge, which you can show with the 📚 Books emoji. Because of their connection to nature and the 🌎 Earth, you can use this emoji to say the same about you. Send it with a 🌳 Deciduous Tree to show you ❤️️ Love and desire to help the planet. +add

Copy & Paste this emoji:

This emoji has other gender variations: 🧝‍♀️ Woman Elf, 🧝‍♂️ Man Elf.

📖 Contents:
---
Examples of 🧝 Elf Emoji using
Popular phrases with 🧝 Elf Emoji to use in messengers and web:


Tap / click to copy & paste
Tell Jimmy Santa's 🧝 makes the toys
I think I want to make a 🧝 character

+add
---
Relevant kaomojis
Kaomojis are popular in Japan to share emotions and situations using Japanese grammar punctuations and characters. Like this: ✧( ^∇^)✧! You can use this creative style in messengers and web to impress your friends.


Tap / click to copy & paste
✧( ^∇^)✧
✧( ◞・౪・)✧
✧(‾◡◝ )✧
✧(‐^▽^‐)✧
✧("⌒∇⌒")✧
✧((・▽・))✧
✧(*´▽`*)✧
✧(*^▽^*)✧
✧(*~▽~)✧
✧(^ – ^)✧
✧(ノ^∇^)✧

+Add
---
🧝 Elf Emoji Skin Tones Modifiers
Tap / click to copy
🧝🏻

🧝🏼

Elf

medium-light skin tone

🧝🏽

🧝🏾

Elf

medium-dark skin tone

🧝🏿
---
🧝 Elf Emoji look across different devices
Emojis may look different across platforms. Every web service, OS or gadgets' manufacturer may create Emojis design according to their own corporate style and vision. Here you can check out how 🧝 Elf Emoji looks like on most popular platforms:


🧝Your browser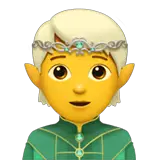 Apple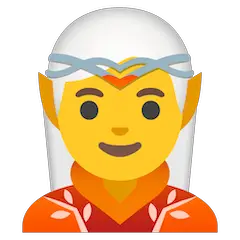 Google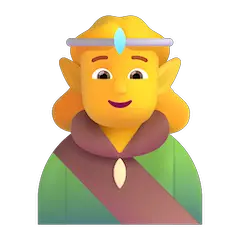 Microsoft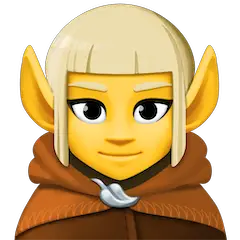 Facebook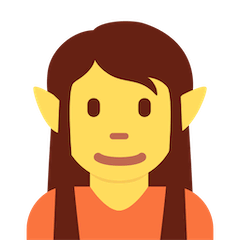 Twitter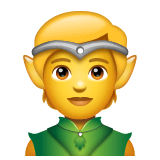 WhatsApp

Samsung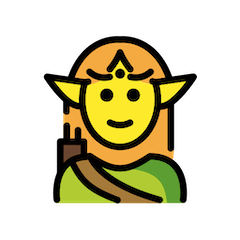 Openmoji
Related Emojis
Related Themes & Holidays
General information about 🧝 Elf Emoji
| | |
| --- | --- |
| Full name | 🧝 Elf |
| Category | 🤷 People & Body |
| Subcategory | 👼 Person Fantasy |
| How to type shortcode | :elf: |
| Unicode (fully-qualified) | U+1F9DD |
| Unicode version | Unicode 10.0 (2017) |
| Listed in | Emoji Version 5.0 |
| Hex Code Points | 1F9DD |
| URL Escape Code | %F0%9F%A7%9D |
Translations and keywords for 🧝 Elf Emoji