Meaning of 🇪🇬 Flag: Egypt Emoji
Historians consider Egypt one of the most ancient countries in the world, which is more than five thousand years old. Cairo, the capital of Egypt, is famous for its Great Mosque of Muhammad Ali, built during the Ottoman Empire. There is one of the most mysterious man-made wonders of the world in this country — the Great Sphinx. The Valley of the Kings boasts of a large number of tombs, and the Egyptian Museum exhibits 💀 Mummies of the pharaohs and gilded statues of Tutankhamun. Egypt, like its flag, is always well-known by users on and off the web from ⚽ Football to 🎥 Cinema ; from historical debates to 👙 Resorts . And recently they got a world football star and national pride -Mohamed Salah.

Interesting facts:
Egypt is associated with the pyramids, ⚱️ Funeral urns , golden sarcophagus, mummies and treasures hidden in tombs of the pharaohs. Most of the country is desert with its endless sands. +add

Copy & Paste this emoji:

📖 Contents:
---
Examples of 🇪🇬 Flag: Egypt Emoji using
Popular phrases with 🇪🇬 Flag: Egypt Emoji to use in messengers and web:


Tap / click to copy & paste
I am proud to live here 🇪🇬
Great place to visit! 🇪🇬
I'm going to 🇪🇬 Egypt!
I❤️️🇪🇬
My 🏠 is 🇪🇬
🇪🇬 in my ❤️️
– مرحبا!🇪🇬

+add
---
Combinations with 🇪🇬 Flag: Egypt Emoji
Combinations are just a bunch of emojis placed together, like this: ​🇪🇬​🐈​🌊​🔺​. You can use combos to make riddles or messaging without words.


Tap / click to copy & paste
​🇪🇬​🐈​🌊​🔺​

 — Feline Egypt

🦂🐍

 — Representative of fauna

💀👑🪙⚱️

 — Jewels of the pharaohs

🔺🗿🐈

 — Pyramids and statues

+Add
---
Relevant kaomojis
Kaomojis are popular in Japan to share emotions and situations using Japanese grammar punctuations and characters. Like this: ╭(♡・ㅂ・)و/🇪🇬! You can use this creative style in messengers and web to impress your friends.


Tap / click to copy & paste
╭(♡・ㅂ・)و/🇪🇬
I❤️️🇪🇬
My 🏠 is 🇪🇬

+Add
---
🇪🇬 Flag: Egypt Emoji look across different devices
Emojis may look different across platforms. Every web service, OS or gadgets' manufacturer may create Emojis design according to their own corporate style and vision. Here you can check out how 🇪🇬 Flag: Egypt Emoji looks like on most popular platforms:


🇪🇬Your browser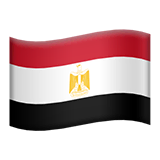 Apple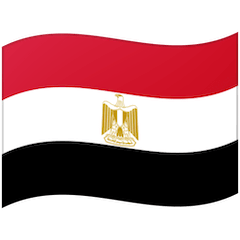 Google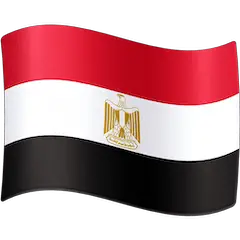 Facebook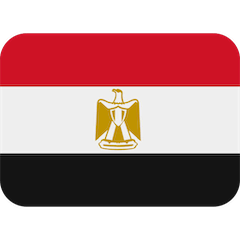 Twitter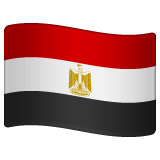 WhatsApp

Samsung

LG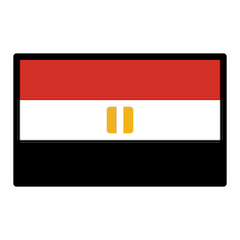 Openmoji
Related Emojis
General information about 🇪🇬 Flag: Egypt Emoji
Full name
🇪🇬 Flag: Egypt
Category
🇺🇸 Flags
Subcategory
🇺🇸 Country Flag
How to type shortcode

:flag_eg:

Unicode (fully-qualified)
U+1F1EA U+1F1EC
Made with
U+1F1EA Regional Indicator Symbol Letter E
U+1F1EC Regional Indicator Symbol Letter G
Unicode version
Unicode 6.0 (2010)
Listed in
Emoji Version 1.0
Hex Code Points
1F1EA 1F1EC
URL Escape Code
%F0%9F%87%AA%F0%9F%87%AC
Translations and keywords for 🇪🇬 Flag: Egypt Emoji