🇷🇺

Flag: Russia Emoji
Meaning of
🇷🇺

Flag: Russia Emoji

The Russian Federation is the largest country in the world. There are tundra, dense 🌲 Forests and even subtropical 🏖 Beaches on the territory of Russia. Russia is home to the world's deepest lake, the famous Baikal. And also to Klyuchevskaya Sopka, the active 🌋 Volcano is five kilometers high and has already been erupting for seven thousand years.

What is associated with Russia? Of course, the Kremlin borscht 🪆 Matryoshka and 🐻 Bear. This country is famous for its ✍ Writers and 📖 Books. And of course for 🚀 Space achievements because Russia was the first that launch a 👨‍🚀 Man into outer space. Also, this country is famous for its 🎭 Theaters and 🩰 Ballet all over the world.

With all the cultural and natural attractions rich in historical features, it should come as no surprise that the Russian national flag is extremely popular on the net in most users' discussions.
Interesting fact
The metal for 🗽 the Statue of Liberty was smelted in Russia.
Copy & Paste this emoji:
Contents:
---
Examples of
🇷🇺

Flag: Russia Emoji using

Popular phrases with 🇷🇺 Flag: Russia Emoji to use in messengers and the web:

Tap / click to copy & paste

I am proud to live here 🇷🇺

Great place to visit! 🇷🇺

I'm going to 🇷🇺 Russia!

I love 🇷🇺

My home is 🇷🇺

🇷🇺 in my love

Привет!🇷🇺
---
Combinations with
🇷🇺

Flag: Russia Emoji

Combinations are just a bunch of emojis placed together, like this: 🪆🇷🇺. You can use combos to make riddles or messages without words.

Tap / click to copy & paste

🇬🇧🇫🇷🇷🇺🆚🇩🇪

— Allied Powers vs Germany
---
Relevant kaomoji
Kaomoji are popular in Japan for sharing emotions and situations using Japanese grammar, punctuation, and characters. Like this: I❤️🇷🇺! To impress your friends, you can use this creative style in messengers and the web.
Tap / click to copy & paste
I❤️🇷🇺
My 🏠 is 🇷🇺
╭(♡・ㅂ・)و/🇷🇺
---
🇷🇺

Flag: Russia Emoji look across different devices

Emojis may look different across platforms. Every web service, OS, or gadget manufacturer may create an Emojis design according to their corporate style and vision. Here you can check out how 🇷🇺 Flag: Russia Emoji looks like on most popular platforms: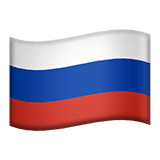 Apple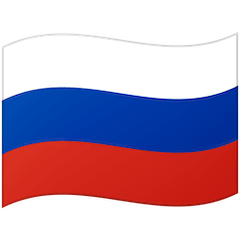 Google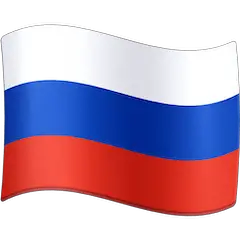 Facebook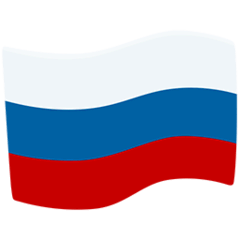 Messenger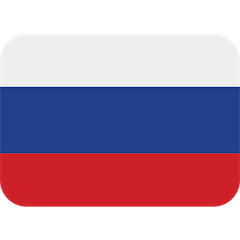 Twitter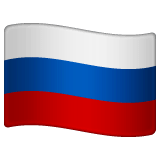 WhatsApp

Samsung

LG

HTC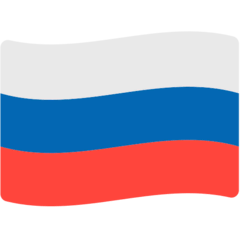 Mozilla

SoftBank
au by KDDI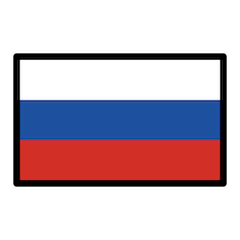 Openmoji

Icons8
Related Emojis
Related Themes & Holidays
General information about
🇷🇺

Flag: Russia Emoji
Full name

🇷🇺

Flag: Russia
Category
🇺🇸 Flags
Subcategory
🇺🇸 Country Flag
How to type shortcode
Unicode (fully-qualified)

🇷🇺

U+1F1F7 U+1F1FA
Made with
U+1F1F7 🇷 Regional Indicator Symbol Letter R
U+1F1FA 🇺 Regional Indicator Symbol Letter U
Unicode version
Unicode 6.0 (2010)
Listed in
Emoji Version 1.0
Translations and keywords for
🇷🇺

Flag: Russia Emoji