Meaning of 🇧🇬 Flag: Bulgaria Emoji
A country rich in regional crafts where you won't get bored if you like the culture and their customs. Bulgarians are the most hospitable and vibrant by nature, so that any visitor to the country is provided with a unique experience in communicating with local residents. The flag of Bulgaria symbolizes freedom, peace and resilience of the people, will be popular online at the expense of tourists and at the local level. Oh yes, another important clarification: if the Bulgarian nods "yes" to you and speaks with a negative meaning, don't be surprised.

Interesting facts:
Bulgarians are particularly addicted to fermented dairy products. Dairy products such as: 🧀 Cheese brynza, ayran and cold tarator soup are popular among the population.
Bulgaria is also famous for the production of rose oil. Flowers 🌹 Roses collected in an area of ​​30 km. 

+add



Copy & Paste this emoji:


📖 Contents:
---
Examples of 🇧🇬 Flag: Bulgaria Emoji using
Popular phrases with 🇧🇬 Flag: Bulgaria Emoji to use in messengers and web:


Tap / click to copy & paste
I am proud to live here 🇧🇬
Great place to visit! 🇧🇬
I'm going to 🇧🇬 Bulgaria!
I❤️️🇧🇬
My 🏠 is 🇧🇬
🇧🇬 in my ❤️️
Здравей!🇧🇬

+add
---
Combinations with 🇧🇬 Flag: Bulgaria Emoji
Combinations are just a bunch of emojis placed together, like this: ​🇧🇬​🎶​💃​🕺​. You can use combos to make riddles or messaging without words.


Tap / click to copy & paste
​🇧🇬​🎶​💃​🕺​

 — Dance country

🥛🧂

 — Ayran

🧑🥄❄️🥣

 — Try cold soup

🧑✋🌹

 — Collect rose petals

+Add
---
Relevant kaomojis
Kaomojis are popular in Japan to share emotions and situations using Japanese grammar punctuations and characters. Like this: ╭(♡・ㅂ・)و/🇧🇬! You can use this creative style in messengers and web to impress your friends.


Tap / click to copy & paste
╭(♡・ㅂ・)و/🇧🇬
I❤️️🇧🇬
My 🏠 is 🇧🇬

+Add
---
🇧🇬 Flag: Bulgaria Emoji look across different devices
Emojis may look different across platforms. Every web service, OS or gadgets' manufacturer may create Emojis design according to their own corporate style and vision. Here you can check out how 🇧🇬 Flag: Bulgaria Emoji looks like on most popular platforms:


🇧🇬Your browser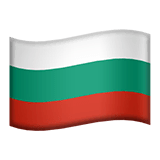 Apple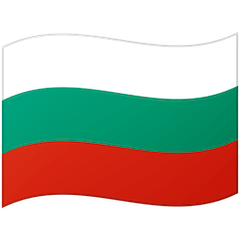 Google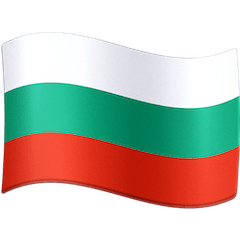 Facebook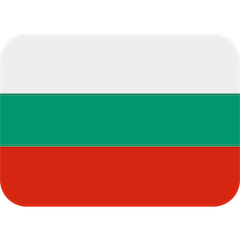 Twitter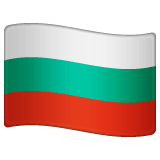 WhatsApp

Samsung

LG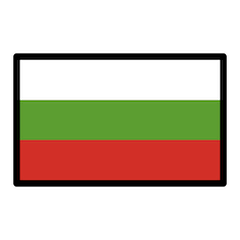 Openmoji
Did you find what you were searching for? 🤔🔎



👍 Yes

      

👎 No



Thanks! ☀️
Related Emojis
General information about 🇧🇬 Flag: Bulgaria Emoji
Full name
🇧🇬 Flag: Bulgaria
Category
🇺🇸 Flags
Subcategory
🇺🇸 Country Flag
How to type shortcode

:flag_bg:

Unicode (fully-qualified)
U+1F1E7 U+1F1EC
Made with
U+1F1E7 Regional Indicator Symbol Letter B
U+1F1EC Regional Indicator Symbol Letter G
Unicode version
Unicode 6.0 (2010)
Listed in
Emoji Version 1.0
Hex Code Points
1F1E7 1F1EC
URL Escape Code
%F0%9F%87%A7%F0%9F%87%AC
Translations and keywords for 🇧🇬 Flag: Bulgaria Emoji