💬
Twitch
What is Twitch?
Twitch is a video streaming service that appeared in 2011 and specializes in computer games, gameplay, and esports tournaments. The service has been hosting recently: IRL streams, music, and sports broadcasts. Using this service, you can watch videos both in recording and in real-time.

The platform has a built-in function of live broadcasts, which you can pay for and, thereby, support the streamer. With this function, users create entire reality shows in streams.

Twitch has several live streaming formats:
Live streams;
Creative videos;
Culinary streams;
Discussion streams;
Music streams;
It is important that the platform isn't recommended for use by people under the age of 12, as some games contain scenes of violence and murder.

To maintain a healthy air environment, users must follow these guidelines:
Do not use profanity;
Do not start provocative conversations.
You can use the Twitch service both on a PC and in a mobile application.
Twitch Emote
These are your own emotions on the Twitch platform. They resemble emojis but live their own life on Twitch.

There are four types of Twitch Emote:
Global. These are the faces of Twitch employees and streamers. For example, Kappa, DoritosChip, bleedPurple, etc;
Robot emotions. Replacement for standard emoticons. Available to everyone;
Emotions of subscribers. These are photographs or illustrations of streamers that are associated with their channels. They can only be used by Twitch Partner and Affiliate subscribers;
Turbo emotions. Special paid emotions. Alternative to standard emoticons.
Each streamer can create their own Twitch Emote set for their viewers to use during the broadcast. They are usually based on memes and trends from the Internet. For example, the famous emotion Kappa.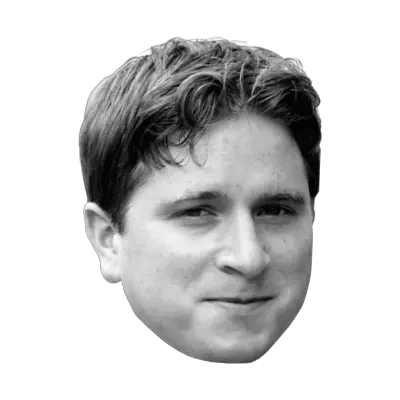 Twitch Emote Kappa
Also, players can use a special extension Better Twitch TV, which makes it possible to communicate using emoticons in the general chat. Users type emojis in text, but they are displayed as pictures.
These emoticons are not in the standard set of Twitch emojis, but streamers use them all without exception.
You can download it
here
.
How to use emojis on Twitch?
Go to the author's control pane;
On the left sidebar, click Viewer Rewards;
Then go to the Emoticons section;
Next, select the emoticons you want to download and follow the instructions.
Interesting Facts:
New and simplified emoji management on Twitch only came out in January 2021. Now users can find all emoticons on one page and quickly install what is available;
Twitch has a "Top 10 Most Popular Emojis of the Day" rating that is updated daily;
In 2020, Twitch removed the TwitchCop emoticon depicting a police officer blowing a whistle as part of the #BlackLivesMatter protests against police brutality in the United States.
Removed TwitchCop emoji
Full list of global Twitch emojis: