🇰🇷

Flag: South Korea Emoji
Meaning of
🇰🇷

Flag: South Korea Emoji

The official name is the Republic of Korea, a state in East Asia more widely known under the unofficial name of South Korea. By the way, there is one of the most 🪖 Militarized borders in the world between North and South Korea.

First, it is famous for its old 🛕 Buddhist temples subtropical 🗾 Islands, and hilly agricultural area. The architecture and local attractions have a long history, such as Gyeongbokgung Palace in Seoul, built-in 1394.

The national 🥡 Korean cuisine is widely known and popular in the world. In addition, fans of 🎮 Video Games will fall in love with the country because South Korea is considered the progenitor of the so-called eSports, especially "Starcraft," a popular game in the country.
Interesting fact
South Korea is the world capital of plastic surgery. In this country, it is customary to give money for plastic surgery for the sixteenth birthday.

Korea is recognized as a country of workaholics. There is no such thing as a vacation; Koreans work 55 hours a week. So it is not surprising that their favorite drink is coffee. And, of course, Korea cannot be imagined without kimchi, soju doramas, and K-pop.
Copy & Paste this emoji:
Contents:
---
Examples of
🇰🇷

Flag: South Korea Emoji using

Popular phrases with 🇰🇷 Flag: South Korea Emoji to use in messengers and the web:

Tap / click to copy & paste

I am proud to live here 🇰🇷

Great place to visit! 🇰🇷

I'm going to 🇰🇷 South Korea!

I❤️🇰🇷

My 🏠 is 🇰🇷

🇰🇷 in my ❤️

안녕!🇰🇷
---
Combinations with
🇰🇷

Flag: South Korea Emoji

Combinations are just a bunch of emojis placed together, like this: 🇰🇷🏵️☯️🔴🔵. You can use combos to make riddles or messages without words.

Tap / click to copy & paste

🇰🇷🏵️☯️🔴🔵

— Republic of Korea
---
Relevant kaomoji
Kaomoji are popular in Japan for sharing emotions and situations using Japanese grammar, punctuation, and characters. Like this: ╭(♡・ㅂ・)و/🇰🇷! To impress your friends, you can use this creative style in messengers and the web.
Tap / click to copy & paste
╭(♡・ㅂ・)و/🇰🇷
I❤️🇰🇷
My 🏠 is 🇰🇷
---
🇰🇷

Flag: South Korea Emoji look across different devices

Emojis may look different across platforms. Every web service, OS, or gadget manufacturer may create an Emojis design according to their corporate style and vision. Here you can check out how 🇰🇷 Flag: South Korea Emoji looks like on most popular platforms: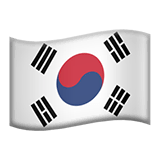 Apple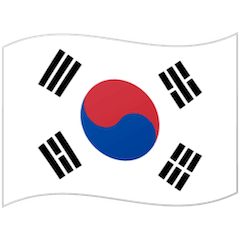 Google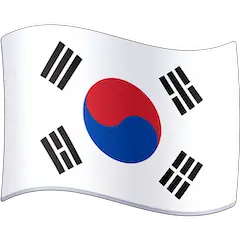 Facebook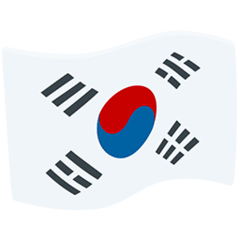 Messenger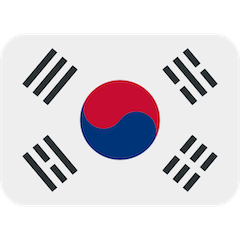 Twitter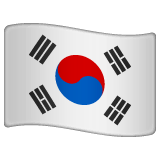 WhatsApp

Samsung

LG

HTC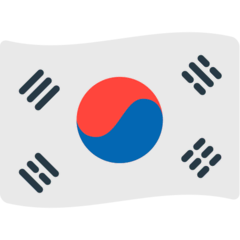 Mozilla

SoftBank
au by KDDI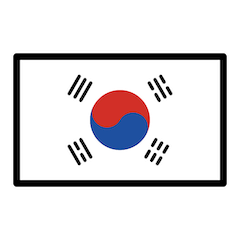 Openmoji
Related Emojis
Related Themes & Holidays
General information about
🇰🇷

Flag: South Korea Emoji
Full name

🇰🇷

Flag: South Korea
Category
🇺🇸 Flags
Subcategory
🇺🇸 Country Flag
How to type shortcode
Unicode (fully-qualified)

🇰🇷

U+1F1F0 U+1F1F7
Made with
U+1F1F0 🇰 Regional Indicator Symbol Letter K
U+1F1F7 🇷 Regional Indicator Symbol Letter R
Unicode version
Unicode 6.0 (2010)
Listed in
Emoji Version 1.0
Translations and keywords for
🇰🇷

Flag: South Korea Emoji