🐍

Snake Emoji
Snake Emoji Meaning
Snake emoji is the picture of a long green crawler (along with 🦎 Lizard emoji) — the one that scares many people to death; most likely, it is poisonous. However, in the case of most emoji providers, it is depicted as a cartoon character (except emojidex, where it looks kind of creepy). Apart from its plain meaning, this emoji may be used as a synonym for wisdom, cruelty, and meanness — all this is attributed to this creature.
Copy and Paste:
Contents:
---
Phrases Examples
Popular phrases for messaging and web communication:
Tap / click to copy & paste
Wassup 🐍
Snakes scare me so much 🐍
Can't believe you were lying, you're such a snake 🐍
---
Combinations with
🐍

Snake Emoji

Combinations are just a bunch of emojis placed together, like this: 🤬🐍. You can use combos to make riddles or messages without words.

Tap / click to copy & paste

🐍🐼🐢

— Cartoon "Kung Fu Panda"

📔🏰🐍🦁⚔️🤓

— The chambe of secrets

🐍🐲🐉🐛🦠🍀☘️🌵🌴🌳🌲

— Jurassic Park

🦂🐍

— Representative of fauna
---
Relevant kaomoji
Kaomoji are popular in Japan for sharing emotions and situations using Japanese grammar, punctuation, and characters. Like this: ]^:山! To impress your friends, you can use this creative style in messengers and the web.
Tap / click to copy & paste
]^:山
>°)m~~~∈
~>`)~~~
~>゜)~~~~~>°)mニニニニ=~>°)mニニニニ=
/╲/\\〳 ᴼᴼ ౪ ᴼᴼ 〵/\\╱\\
/╲/\\╭ºooooº╮/\\╱\\
,,/(~\\|||_~)\\,,
---
Look across different devices
Emojis may look different across platforms. Every web service, OS, or gadget manufacturer may create an Emojis design according to their corporate style and vision. Here you can check out how 🐍 image Emoji looks like on most popular platforms: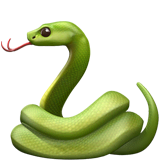 Apple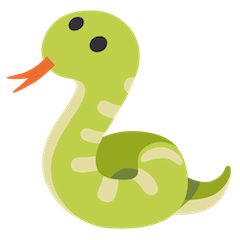 Google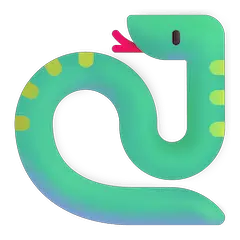 Microsoft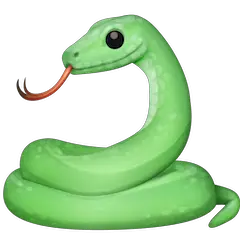 Facebook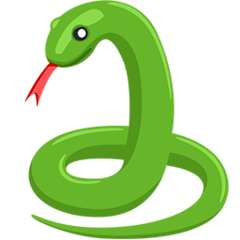 Messenger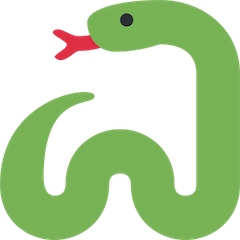 Twitter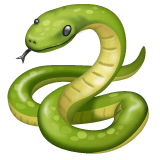 WhatsApp

Samsung

LG

HTC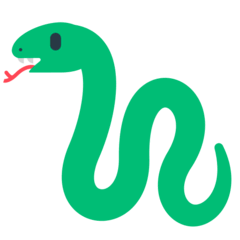 Mozilla

SoftBank
au by KDDI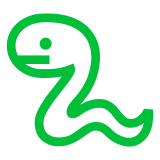 Docomo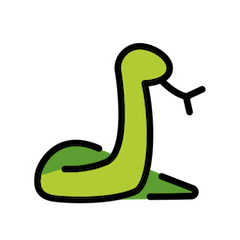 Openmoji

Icons8
See also
Related Themes & Holidays
General information
Read more
Translations and keywords