🙇

Person Bowing Emoji
Meaning of
🙇

Person Bowing Emoji

Person Bowing emoji is a picture of a character bowing down in front of someone or something, looking straight forward or up and forward. The gender of this character is not essential; still, in most cases, it appears as a male. This body position is a recognized religious symbol of praying.

Also, this same body position (especially in certain cultures) is associated with begging for something like forgiveness or a big favor, as well as extreme admiration or respect for someone. Also, it may be a symbol of being extremely thankful.

Copy & Paste this emoji:

This emoji has other gender variations: 🙇‍♀️ Woman Bowing, 🙇‍♂️ Man Bowing.
Contents:
---
Examples of
🙇

Person Bowing Emoji using

Popular phrases with 🙇 Person Bowing Emoji to use in messengers and the web:

Tap / click to copy & paste

I'm so thankful for what you've done 🙇

Please, do me this favor 🙇
---
Combinations with
🙇

Person Bowing Emoji

Combinations are just a bunch of emojis placed together, like this: 😌🙇‍♀️🙏. You can use combos to make riddles or messages without words.

Tap / click to copy & paste

✍️🙇‍♀️👨‍🏫

— Failed to write off

🤷🏻‍♀️🙇🏻‍♀️

— Women's sarcasm
---
Relevant kaomoji
Kaomoji are popular in Japan for sharing emotions and situations using Japanese grammar, punctuation, and characters. Like this: ⊹╰ (⌣ʟ⌣) ╯⊹! To impress your friends, you can use this creative style in messengers and the web.
Tap / click to copy & paste
⊹╰ (⌣ʟ⌣) ╯⊹
_| ̄|●
_| ̄|○)) ((○| ̄|_
o(´д`o)
m(。≧Д≦。)m
_| ̄|●)) ((●| ̄|_
(m;_ _)m
(o;_ _)o
<(*- -*)>
≦(._.)≧
m(_ _)m
(o_ _)o
(o´д`)o
<(_ _)>
<(_ _<(_ _<(_ _)>_ _)>_ _)>
<(。_。)>
<(@´_`@)>
<(¬0¬)>
m(_ _;m)三(m;_ _)m
m(。_。;))m
m(@´_`@)m
o(_ _)o
( m-ェ-)m))
(*m_ _)m
(*o_ _)o
(m。_。)m
(o_ _)o ~~~ †
(o。_。)o
<(._.)>
m(_ _;;m
m(_ _;m)
m(._.)m
m(._.)m
m(。≧ _ ≦。)m
m(@´ё`@)m
m(*- -*)m
m(*-ω-)m
m( ̄ー ̄)m
m(¬0¬)m
o(_ _;o)
---
🙇

Person Bowing Emoji Skin Tones Modifiers

Tap / click to copy & paste
---
🙇

Person Bowing Emoji look across different devices

Emojis may look different across platforms. Every web service, OS, or gadget manufacturer may create an Emojis design according to their corporate style and vision. Here you can check out how 🙇 Person Bowing Emoji looks like on most popular platforms: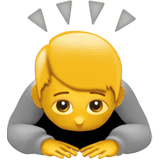 Apple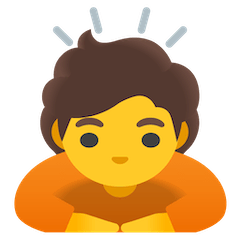 Google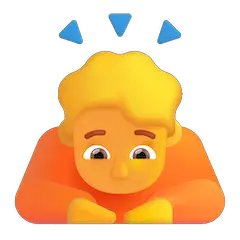 Microsoft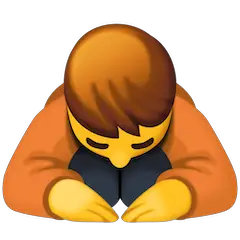 Facebook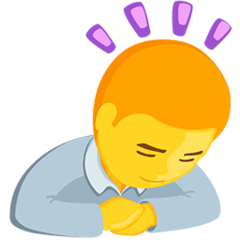 Messenger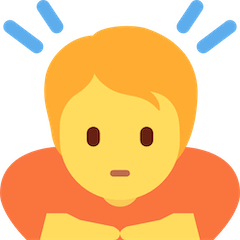 Twitter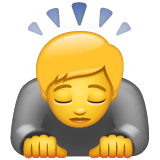 WhatsApp

Samsung

LG

HTC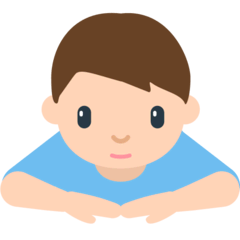 Mozilla

SoftBank
au by KDDI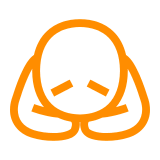 Docomo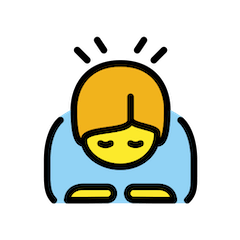 Openmoji

Icons8
Related Emojis
Related Themes & Holidays
General information about
🙇

Person Bowing Emoji
Translations and keywords for
🙇

Person Bowing Emoji