Meaning of 🪷 Lotus Emoji
The 🪷 "Lotus" emoji is an illustration of a fully bloomed pink lotus bud, with a base of green leaves visible below it on some thrones. Emoji was added to Unicode 14.0 in 2021.

The meaning of the 🪷 "Lotus" emoji is associated with flowers, nature, beauty, perfection, purity, tranquility and grace. Religiously, it is associated with Hinduism and Buddhism, and expresses enlightenment, holiness and spirituality.

This emoji can be used as a symbol of peace, purity, beauty, and elegance. Combine this emoji with the phrases "You're gorgeous!" or "In tune with yourself." Alternatively, use the emoji when discussing flowers and the beauty of nature.

Along with the emoji 🧘 "Person in lotus position", the combo will describe yoga and meditation. For example, invite your friends to practice yoga together, so that you can get away from the hustle and bustle of the megapolis and engage in spiritual practices. Or share with your loved ones the feelings of purity, fullness and enlightenment that developed after practicing yoga. In addition to 🧘 "Person in lotus position", add 🛕 "Hindu Temple", 🙏 "Person with holder hands" and 🤍 "White Heart" emojis to your messages.

Also include the 🪷 "Lotus" emoji when talking about the culture, spiritual and ⛪️ Religious matters of 🇮🇳 India and 🇻🇳 Vietnam, or 🍲🪷🫚 Asian cooking dishes where the root of the plant is an ingredient. Along with the 🪷 lotus flower, which is considered sacred in these countries, include emoji from the 🇺🇸 "Flags" set and emoji from the 🍕 "Food and Drink" set while chatting. +add

Copy & Paste this emoji:

📖 Contents:
---
Examples of 🪷 Lotus Emoji using
Popular phrases with 🪷 Lotus Emoji to use in messengers and web:


Tap / click to copy & paste
You are gorgeous! 🪷
😌 In tune with yourself 🪷

+add
---
Combinations with 🪷 Lotus Emoji
Combinations are just a bunch of emojis placed together, like this: 🧘🪷. You can use combos to make riddles or messaging without words.


Tap / click to copy & paste
🧘🪷

 — Lotus position

🤍🪷

 — A symbol of purity

💫🙏🧘🪷

 — Meditation

🕉🪷🛕

 — Sacred symbols

🍲🪷🫚

 — Lotus root soup with ginger

🫙🌶🧄🪷

 — Marinated lotus root

+Add
---
🪷 Lotus Emoji look across different devices
Emojis may look different across platforms. Every web service, OS or gadgets' manufacturer may create Emojis design according to their own corporate style and vision. Here you can check out how 🪷 Lotus Emoji looks like on most popular platforms:


🪷Your browser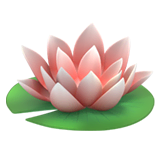 Apple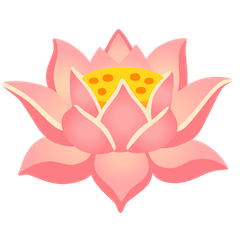 Google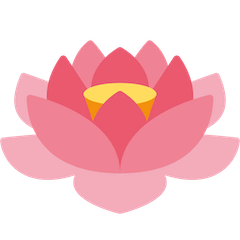 Twitter
Related Emojis
Related Themes & Holidays
General information about 🪷 Lotus Emoji
Translations and keywords for 🪷 Lotus Emoji