Meaning of 🪘 Long Drum Emoji
Long Drum emoji is an image of the tall relative of the standard drums. These drums are commonly used in music from Africa, Thailand, and for Native Americans, so use this emoji when talkng about these specific types of music. Since it is a drum, you can easily use this when talkng about an amazing drum solo from a song or your desire to play the drums.

Send it with the 🌍 Globe Showing Europe-Africa when talking about the native music of the Long Drum. Or send it with the 🎼 Musical Score emoji to tell others you will be busy playing your drums and to not be disturbed. +add

Copy & Paste this emoji:

📖 Contents:
---
Examples of 🪘 Long Drum Emoji using
Popular phrases with 🪘 Long Drum Emoji to use in messengers and web:


Tap / click to copy & paste
What's the difference between a 🪘 and a normal drum?
I want to learn to play the 🪘

+add
---
Combinations with 🪘 Long Drum Emoji
Combinations are just a bunch of emojis placed together, like this: ​🪘​💃​🎶​🇨🇫​. You can use combos to make riddles or messaging without words.


Tap / click to copy & paste
​🪘​💃​🎶​🇨🇫​

— African dance

​🎷​🪕​🪘​

— Oriental music

​🥁​🪘​

— Percussion musical instruments

+Add
---
🪘 Long Drum Emoji look across different devices
Emojis may look different across platforms. Every web service, OS or gadgets' manufacturer may create Emojis design according to their own corporate style and vision. Here you can check out how 🪘 Long Drum Emoji looks like on most popular platforms:


🪘Your browser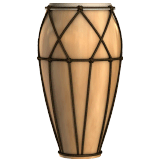 Apple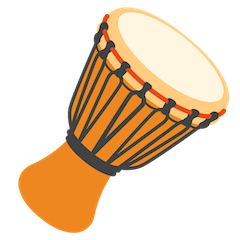 Google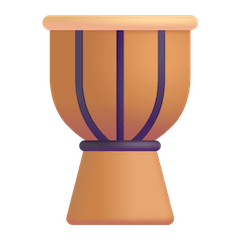 Microsoft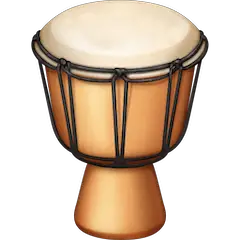 Facebook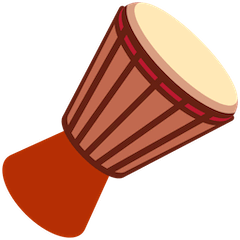 Twitter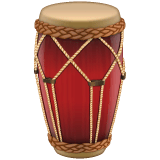 WhatsApp

Samsung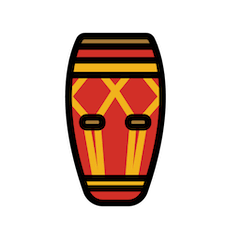 Openmoji
Related Emojis
Related Themes & Holidays
General information about 🪘 Long Drum Emoji
Translations and keywords for 🪘 Long Drum Emoji