Meaning of 🇨🇦 Flag: Canada Emoji
To begin with, the white and red flag of Canada with a maple 🍁 Leaf in the center, perhaps, one of the most recognizable in the world. In Canada, 🏒 Hockey is the official national winter sport in which Canadian guys have a bunch of victories and awards, as well as victory at the Olympics. There is another reason to once again mention the Canadian flag on the net. Northern lights is a phenomenon that attracts tourists from all over the world. Mentioning the flag of Canada on the net is always relevant and in any of its form. For example, look at Ryan Reynolds, who doesn't miss the opportunity to make fun of Canadians on the internet and in his films.

Interesting facts:
Canada's national product is 🍁 Maple syrup. About 8 thousand Canadian factories produce 80% of this syrup in 🗺 The World . And Canadians are constantly apologizing, so you will hear their apologies more often than your own voice. They apologize even when you are wrong. +add

Copy & Paste this emoji:

📖 Contents:
---
Examples of 🇨🇦 Flag: Canada Emoji using
Popular phrases with 🇨🇦 Flag: Canada Emoji to use in messengers and web:


Tap / click to copy & paste
I am proud to live here 🇨🇦
Great place to visit! 🇨🇦
I'm going to 🇨🇦 Canada!
I❤️️🇨🇦
My 🏠 is 🇨🇦
🇨🇦 in my ❤️️
Bonjour!🇨🇦
Hello!🇨🇦

+add
---
Combinations with 🇨🇦 Flag: Canada Emoji
Combinations are just a bunch of emojis placed together, like this: ​🇨🇦​🍁​. You can use combos to make riddles or messaging without words.


Tap / click to copy & paste
​🇨🇦​🍁​

 — Waiting for you in Canada

​1️⃣​🇨🇦​🍁​🦃​

 — Second Monday of October

🥞🍁

 — Pancakes with maple syrup

🧑🧑🏒

 — Hockey team

🧑🏒🏒🧑🏟

 — Hockey match

+Add
---
Relevant kaomojis
Kaomojis are popular in Japan to share emotions and situations using Japanese grammar punctuations and characters. Like this: ╭(♡・ㅂ・)و/🇨🇦! You can use this creative style in messengers and web to impress your friends.


Tap / click to copy & paste
╭(♡・ㅂ・)و/🇨🇦
I❤️️🇨🇦
My 🏠 is 🇨🇦

+Add
---
🇨🇦 Flag: Canada Emoji look across different devices
Emojis may look different across platforms. Every web service, OS or gadgets' manufacturer may create Emojis design according to their own corporate style and vision. Here you can check out how 🇨🇦 Flag: Canada Emoji looks like on most popular platforms:


🇨🇦Your browser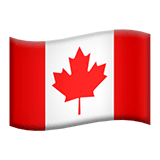 Apple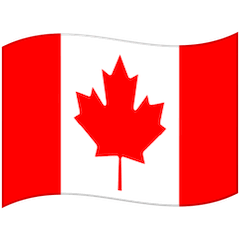 Google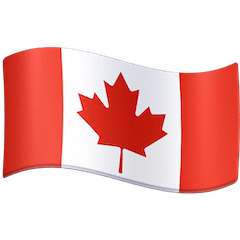 Facebook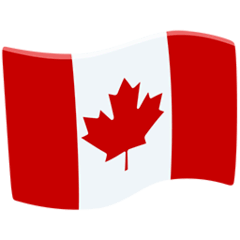 Messenger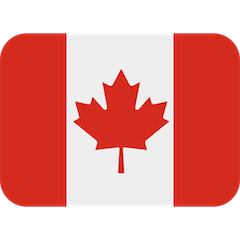 Twitter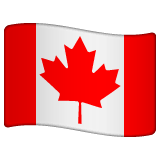 WhatsApp

Samsung

LG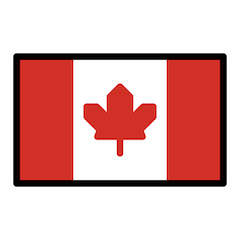 Openmoji
Related Emojis
Related Themes & Holidays
General information about 🇨🇦 Flag: Canada Emoji
Full name
🇨🇦 Flag: Canada
Category
🇺🇸 Flags
Subcategory
🇺🇸 Country Flag
How to type shortcode

:flag_ca:

Unicode (fully-qualified)
U+1F1E8 U+1F1E6
Made with
U+1F1E8 Regional Indicator Symbol Letter C
U+1F1E6 Regional Indicator Symbol Letter A
Unicode version
Unicode 6.0 (2010)
Listed in
Emoji Version 1.0
Hex Code Points
1F1E8 1F1E6
URL Escape Code
%F0%9F%87%A8%F0%9F%87%A6
Translations and keywords for 🇨🇦 Flag: Canada Emoji