Meaning of 🧄 Garlic Emoji
Garlic emoji is an image of a full Garlic bud. Garlic is a a fantastic seasoning you can use to add flavor to any dish, so you can use it when talking about food whether it be to add it as a 🍳 Cooking ingredient or to go buy some. Since it does have a bit of a strong odor it can also be used when talking about something that smells.

Pair it with the 🍝 Spaghetti emoji when you want to add some flavor to your pasta. Or pair it with the 🦨 Skunk emoji to really enforce that something is smelly. +add

Copy & Paste this emoji:

📖 Contents:
---
Examples of 🧄 Garlic Emoji using
Popular phrases with 🧄 Garlic Emoji to use in messengers and web:


Tap / click to copy & paste
Don't forget to buy 🧄 for the garlic noodles we're going to make
His breath smelled like 🧄, worst kiss ever!

+add
---
Combinations with 🧄 Garlic Emoji
Combinations are just a bunch of emojis placed together, like this: ​🧄​🍲​. You can use combos to make riddles or messaging without words.


Tap / click to copy & paste
​🧄​🍲​

 — Garlic in soup

+Add
---
🧄 Garlic Emoji look across different devices
Emojis may look different across platforms. Every web service, OS or gadgets' manufacturer may create Emojis design according to their own corporate style and vision. Here you can check out how 🧄 Garlic Emoji looks like on most popular platforms:


🧄Your browser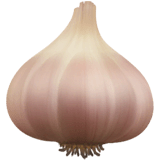 Apple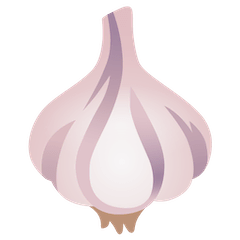 Google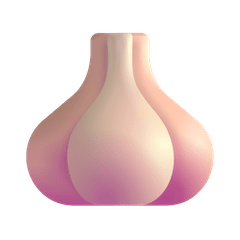 Microsoft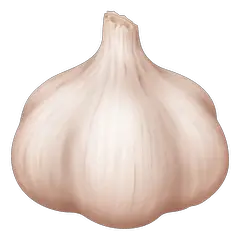 Facebook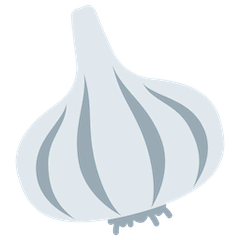 Twitter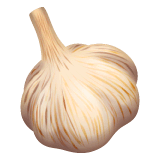 WhatsApp

Samsung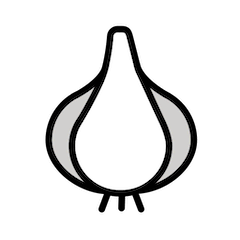 Openmoji
Related Emojis
General information about 🧄 Garlic Emoji
| | |
| --- | --- |
| Full name | 🧄 Garlic |
| Category | 🍕 Food & Drink |
| Subcategory | 🥕 Food Vegetable |
| How to type shortcode | :garlic: |
| Unicode (fully-qualified) | U+1F9C4 |
| Unicode version | Unicode 12.0 (2019) |
| Listed in | Emoji Version 12.0 |
| Hex Code Points | 1F9C4 |
| URL Escape Code | %F0%9F%A7%84 |
Translations and keywords for 🧄 Garlic Emoji