💤

Zzz Emoji
Zzz Emoji Meaning
Zzz emoji. Three "z". It seems like Zorro is here…

But it's not. The letters Zzz are the symbols for snoring while sleeping. Use it when your neighbor by the room or by 🛏️ Bed is making this awful sound.

Or use it when you want to appear "asleep". When you are tired and want to go to bed, send Zzz along with 😴 Sleeping Face or just a Little 😪 Sleepy Face, whatever fits your mood better. Don't forget about bed and 🌕 Full Moon and ⏰ Alarm Clock to say that tomorrow you are an early 🐦 Bird. So no Party! No staying up all 🌃 Night.

Or… you can use Zzz emoji if you are bored with the 📽 Movie or the talk or event. Use Zzz wherever you feel like you are ready to fall asleep, either from tiredness or boredom.
Copy and Paste:
Contents:
---
Phrases Examples
Popular phrases for messaging and web communication:
Tap / click to copy & paste
I am bored here… 💤 wanna go home! 💤 💤
Sorry man, no Party tonight Tomorrow is a big day, have to go to sleep 💤 💤
---
Combinations with
💤

Zzz Emoji

Combinations are just a bunch of emojis placed together, like this: 🛌💤😴. You can use combos to make riddles or messages without words.

Tap / click to copy & paste

🍻😱💤

— Friday is coming, friends
---
Relevant kaomoji
Kaomoji are prevalent in Japan for expressing emotions and depicting scenarios through Japanese grammar, punctuation, and characters. Like this: (-_-) zzz! Make your messaging and web presence stand out and impress friends with this imaginative style.
Tap / click to copy & paste
(-_-) zzz
( -益-)。。oO ZZZZZZZ
_(⌒( ु`ω、) ु zzZz
( ु⁎ᴗ_ᴗ⁎)ु.。oO
( ु⁎ᴗᵨᴗ⁎)ु.zZ
(﹡ꑓ ︿ ꑓ`﹡)
꒰◍ᐡᐤᐡ◍꒱ᐝ.∗̥✩⁺˚⑅
zzz
(´~`)
Σ( ̄。 ̄ノ)ノ
.꒰ϱ﹏-๑꒱‧*Zz。
(-ェ-)。o
(。v_v。)
(。し_し。)
(´〜`*) zzz
(✿◡‿◡ฺ)zzz
(ᵕ≀ ̠ᵕ )
|[(*´ェ`)]|zZZ
꒰◍ᐡᐤᐡ◍꒱
¯\\_( ͠° ͟ʖ °͠ )_/¯
(_0_)zzzzzzzzzzzzz
\\|(-_- )|\\/\\
//( -_-)|/|n|n
( u . u ) zzz
( - _ - ) zzz
(-_x) ...zzzz
/_\\|_|(-_-)
(- o -) zzz
-|//(-_-)-|
(/*_*()/*
•́ ‿ ,•̀
( ゚_ゝ゚)ノ
(^~^)•zz
(-_-)zzz
(~_~)zzz
(u●u)zzz
(v0v)zzz
(*・~・*)
~(0_0)~
~(-_-)~
(︶︿︶)💤
-_-||
°^°
-_☆
---
Look across different devices
Emojis may look different across platforms. Every web service, OS, or gadget manufacturer may create an Emojis design according to their corporate style and vision. Here you can check out how 💤 image Emoji looks like on most popular platforms: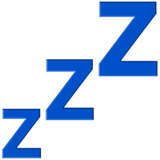 Apple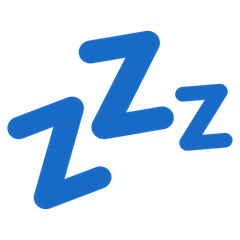 Google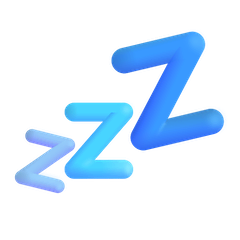 Microsoft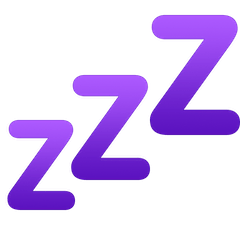 Facebook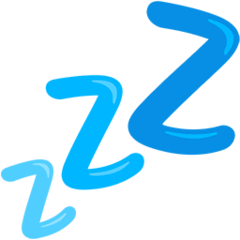 Messenger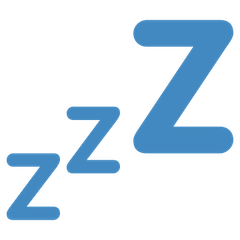 Twitter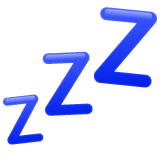 WhatsApp

Samsung

LG

HTC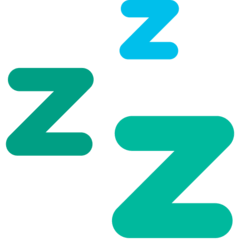 Mozilla

SoftBank
au by KDDI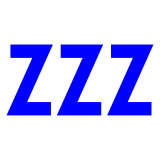 Docomo

Openmoji
See also
Related Themes & Holidays
General information
Translations and keywords