🤔 Why do we use emoji?
Emoji are so popular in virtual communication that their absence in a message is sometimes surprising. We know that more than 10 billion emojis are sent every day, and 50% of Americans are unlikely to reply to a message without emojis.

But why do people use emoji? The developers of Adobe asked themselves a similar question, and in 2022 they conducted a survey among the Internet users in the United States, and identified 3 main reasons why users use emoticons.
Emojis make communication fun and engaging
On average, 68% of Americans think so, while the residents of the West North Central states use emoji the most: in that region, the number of emoji lovers reaches 75%. At the same time, women are slightly more likely than men to seek "fun" from texting with emoji.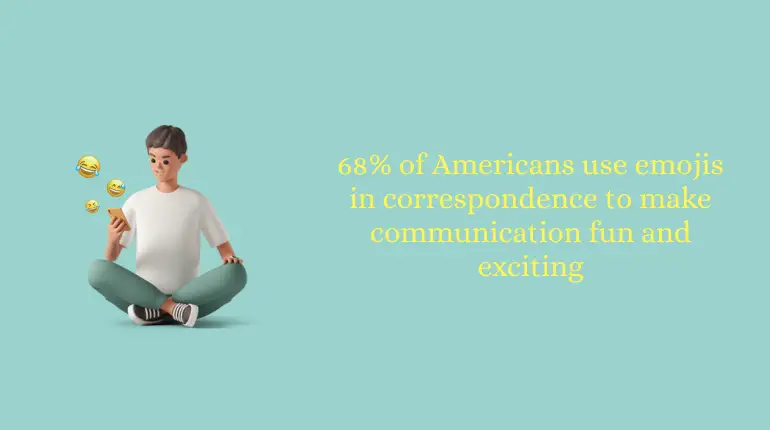 Survey on the use of emojis among Americans
With regard to age, boomers and people of generation X entertain themselves more with emoticons. The younger generation, especially representatives of the Generation Z, is the least likely to use emoticons to spark virtual communication and lift their spirits.
Emojis are better at conveying thoughts and feelings than solid text
And this is indeed true! As psychology professor Albert Megrabyan
says
, only 7% of the information is perceived during live communication. Memorizing the rest depends on the rhythm of speech, intonation, facial expressions and gestures of the interlocutor. But in a typed conversation, when there is no physical presence, these components are missing.
That's when emojis come to the rescue. According to the
study
, the human brain perceives these emoticons as equivalent to a human face. Therefore, similarly to real-life facial expressions, emoticons express feelings and convey emotions. Messaging becomes more lively and texts look friendlier.
47% of users in the U.S. agree with all of the above. However, representatives of generation Z, born and raised in the world of digital technology, more often than older generations, use emoji in virtual communication to express their own feelings and to read other people's feelings and emotions.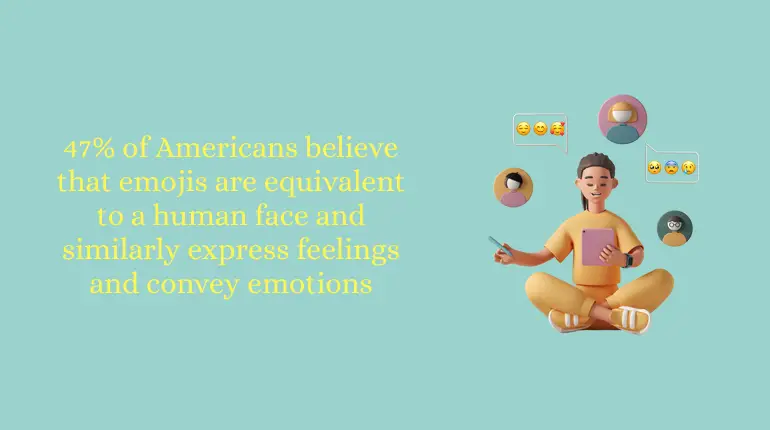 Survey on the use of emojis among Americans
Emojis make everything faster
Research
has shown that the time it takes a person to find and type in an emoji message is, on average, the same as typing in a 5-7 letter word. Therefore it is not surprising that almost half of Americans use emoji to replace words, phrases, slang expressions and simply to respond to the message without words.
The latter option is especially relevant. After all, a number of popular emoji can carry several meanings. For example, the thumbs up emoji. As the
researchers
from the University of Valencia have found, the symbol can simultaneously mean sympathy, acceptance and enthusiasm, shut down the dialogue and much more.
In conclusion
, it is worth noting that the above are the top rated reasons why users use emoji when communicating on social networks. Emoji can also be used to overcome the language barrier, for
marketing purposes
, to
emphasize a point of view
in a dispute or debate and as a convenient way of self-expression in social networks. So, when sending your next message, keep in mind all the points mentioned above in order to apply emoji correctly.
Illustration by
Icons 8
from Ouch!