Meaning of 🇰🇼 Flag: Kuwait Emoji
A state in Southeast Asia, which is considered an emirate. The architecture of the country was badly damaged during the war, so now the capital of Kuwait is primarily famous all over the world for its modern architecture, stunning 🏙 Skyscrapers and also the incredibly beautiful Kuwait towers, which are made and partially resemble the mosaic domes of medieval 🕌 Mosques.

Out of the ordinary: Kuwait has a 🚢 Ship, which is considered a national treasure and is included in the Guinness Book of Records as the largest ship on the planet made from 🌳 Wood.

Basically, the culture of the local people is based on Muslim customs. Kuwait's flag can be mentioned on the net among experts of history and lovers of modern art, which so harmoniously combines with the culture of the past in Kuwait.


Interesting facts:
Kuwait is a land of deserts and oil. Every year, the area of ​​fertile land in this country decreases, due to a local natural disaster – dust storms, bringing with them a huge amount of sand. The country owns about 9% of the world's oil reserves, so gasoline here costs less than a bottle of drinking water. +add

Copy & Paste this emoji:

📖 Contents:
---
Examples of 🇰🇼 Flag: Kuwait Emoji using
Popular phrases with 🇰🇼 Flag: Kuwait Emoji to use in messengers and web:


Tap / click to copy & paste
I am proud to live here 🇰🇼
Great place to visit! 🇰🇼
I'm going to 🇰🇼 Kuwait!
I❤️️🇰🇼
My 🏠 is 🇰🇼
🇰🇼 in my ❤️️
– مرحبا!🇰🇼
Hello!🇰🇼

+add
---
Combinations with 🇰🇼 Flag: Kuwait Emoji
Combinations are just a bunch of emojis placed together, like this: ​🇰🇼​🗼​🏟️​. You can use combos to make riddles or messaging without words.


Tap / click to copy & paste
​🇰🇼​🗼​🏟️​

 — Kuwait, Middle East

+Add
---
Relevant kaomojis
Kaomojis are popular in Japan to share emotions and situations using Japanese grammar punctuations and characters. Like this: ╭(♡・ㅂ・)و/🇰🇼! You can use this creative style in messengers and web to impress your friends.


Tap / click to copy & paste
╭(♡・ㅂ・)و/🇰🇼
I❤️️🇰🇼
My 🏠 is 🇰🇼

+Add
---
🇰🇼 Flag: Kuwait Emoji look across different devices
Emojis may look different across platforms. Every web service, OS or gadgets' manufacturer may create Emojis design according to their own corporate style and vision. Here you can check out how 🇰🇼 Flag: Kuwait Emoji looks like on most popular platforms:


🇰🇼Your browser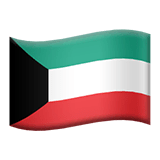 Apple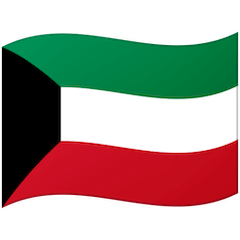 Google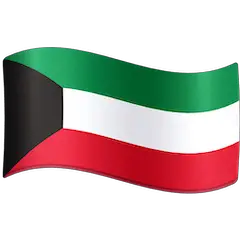 Facebook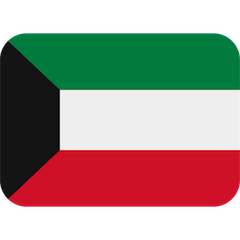 Twitter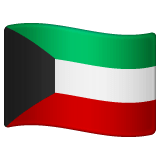 WhatsApp

Samsung

LG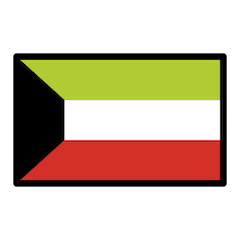 Openmoji
Related Emojis
General information about 🇰🇼 Flag: Kuwait Emoji
Full name
🇰🇼 Flag: Kuwait
Category
🇺🇸 Flags
Subcategory
🇺🇸 Country Flag
How to type shortcode

:flag_kw:

Unicode (fully-qualified)
U+1F1F0 U+1F1FC
Made with
U+1F1F0 Regional Indicator Symbol Letter K
U+1F1FC Regional Indicator Symbol Letter W
Unicode version
Unicode 6.0 (2010)
Listed in
Emoji Version 1.0
Hex Code Points
1F1F0 1F1FC
URL Escape Code
%F0%9F%87%B0%F0%9F%87%BC
Translations and keywords for 🇰🇼 Flag: Kuwait Emoji