🐌🪄 Emoji Kitchen
Emoji Kitchen is a function that allows you to mix ready-made emojis and get new ones. This service is only available in the beta version of Gboard for Android and on the Emoji Kitchen website.

What makes Emoji Kitchen stand out is that it creates new emojis from existing designs. The design basis of one emoji is mixed with several distinctive elements from the second emoji.

For example, the user will not be able to combine the 🌵 Сactus and the 👨‍👩‍👦 Family emoji and get the family emoji with a cactus instead of heads. But, for example, you can cross the 🤔 Thinking Face emoji and 🥴 Woozy Face emoji, the result will be a thoughtful, drunken face.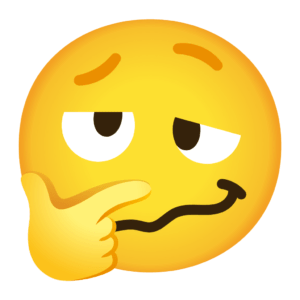 Emoji Kitchen was created in 2020, and in 2021 an update was released that supports emoji mixing in the 13.1 version. According to the developers, out of more than 200 emojis of this version, the most interesting combinations are created thanks to the 🦂 Scorpion, 🐌 Snail, Heart on Fire, and 🌸 Flower emojis.

Also, the developers brought back Emoji Blobs in the 13.1 emoji. They are now available on the Gboard keyboard as Emoji Kitchen stickers. To get Emoji Blobs, you must enter the 🪄 Magic Wand emoji. After that, the Emoji Kitchen feature will provide all available versions of the emoji data.

To get Emoji Blobs, you need to enter another emoji after the Magic Wand emoji. For example, if you enter the Magic Wand emoji and the 🦠 Microbe emoji, you get a green microbe in the form of a drop with a smiling face.
How to create a custom emoji with Emoji Kitchen?
There are two ways to do this: using the function of the same name in the beta version of Gboard and through the Emoji Kitchen website.

To create a custom emoji using the Emoji Kitchen feature in the beta version of Gboard, you must:
Go to the dialog box in the desired application and open the Gboard keyboard;
Click on the selected emoji and choose the option you like from the combinations that appear;
Click on it and it will automatically go as a sticker.
To create a custom emoji through the Emoji Kitchen website, you must:
Go to the Emoji Kitchen website;
Click on the first square, select the desired emoji from the list provided and click on it. Then repeat this action with the second square;
A new emoji will appear automatically, you can also share it, save it to your device, and also click on the update button and see what options for this combination are still possible;
Also, you can click on the random button and the site will give you a random combination of emoji.