🆚

VS Button Emoji
Meaning of
🆚

VS Button Emoji

VS Button emoji is the letters "VS" in a square. As everyone should know, VS is used to abbreviate the word versus, which is used to show battle challengers. It is a well known and commonly used you will see in 🎮 Video Games, boxing matches, ♟️ Chess games, pretty much anywehre you will see someone battling another person or group.

Use it with the 👊 Oncoming Fist or 🥊 Boxing Glove emoji to show that the battle is a physical one.

Copy & Paste this emoji:
Contents:
---
Examples of
🆚

VS Button Emoji using

Popular phrases with 🆚 VS Button Emoji to use in messengers and the web:

Tap / click to copy & paste

It's me 🆚 the kid up the block in the cooking contest this weekend

Sometimes I feel like it's me 🆚 the world on hard days
---
Combinations with
🆚

VS Button Emoji

Combinations are just a bunch of emojis placed together, like this: 🔴🆚🔵💊. You can use combos to make riddles or messages without words.

Tap / click to copy & paste

🇬🇧🇫🇷🇷🇺🆚🇩🇪

— Allied Powers vs Germany

🛌😴🆚🕺

— Introvert vs. extrovert

🪶🆚⌨️

— New time vs. old time

🧟‍♂️🆚🌷

— Plants vs. zombie

👿🆚😈

— Battle of the demons

🦬🆚🦬

— The fight has begun!
---
🆚

VS Button Emoji look across different devices

Emojis may look different across platforms. Every web service, OS, or gadget manufacturer may create an Emojis design according to their corporate style and vision. Here you can check out how 🆚 VS Button Emoji looks like on most popular platforms: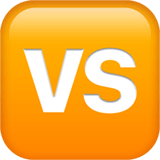 Apple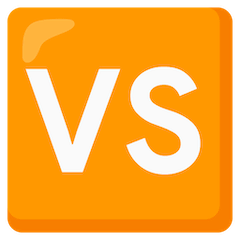 Google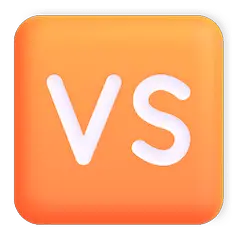 Microsoft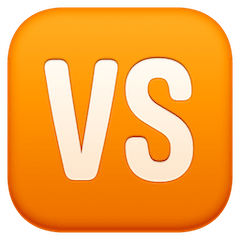 Facebook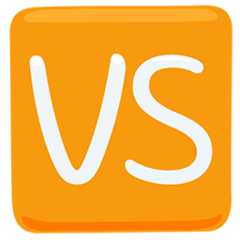 Messenger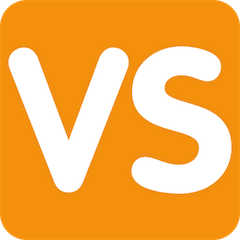 Twitter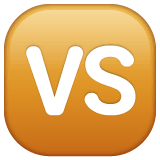 WhatsApp

Samsung

LG

HTC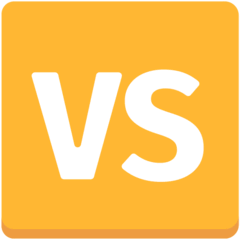 Mozilla

SoftBank
au by KDDI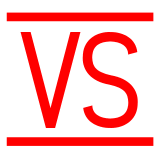 Docomo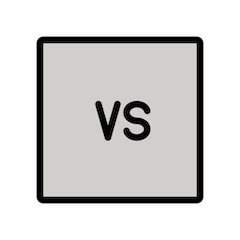 Openmoji

Icons8
Related Emojis
Related Themes & Holidays
General information about
🆚

VS Button Emoji
Translations and keywords for
🆚

VS Button Emoji