💱

Currency Exchange Emoji
Meaning of
💱

Currency Exchange Emoji

Currency Exchange emoji includes a dollar symbol, a yen symbol and arrows. But some platforms can use other symbols of currencies. So, when can you use this sign? For example, you need to find a currency exchange?? It's not a problem! Use the Currency Exchange emoji and ask your friends where the one is in your town.

Oh, guys, you are traveling and you have to exchange your money?? Feel free to boast of your journey and to use this emoji for this! People also use this sign when they want to talk about the political situation and to discuss the issue of 💸 Money With Wings and the difference between the currencies in different countries. Or maybe you had a problem with your 🏦 Bank? Share this with your friends by using this sign.

Copy & Paste this emoji:
Contents:
---
Examples of
💱

Currency Exchange Emoji using

Popular phrases with 💱 Currency Exchange Emoji to use in messengers and the web:

Tap / click to copy & paste

Hello, guys! Who knows where I can exchange money 💱 in this city?

Yahoo! The passport is ready, money is exchanged 💱, the journey is starting!
---
Combinations with
💱

Currency Exchange Emoji

Combinations are just a bunch of emojis placed together, like this: 💴💱💵. You can use combos to make riddles or messages without words.

Tap / click to copy & paste

🇰🇿🕍🖼️💱

— Kazakhstan, Central Asia

🇭🇰💱🚢

— Hong Kong SAR China
---
Relevant kaomoji
Kaomoji are popular in Japan for sharing emotions and situations using Japanese grammar, punctuation, and characters. Like this: [̲̅$̲̅(̲̅100)̲̅$̲̅]! To impress your friends, you can use this creative style in messengers and the web.
Tap / click to copy & paste
[̲̅$̲̅(̲̅100)̲̅$̲̅]
[̲̅$̲̅(̲̅ ͡° ͜ʖ ͡°̲̅)̲̅$̲̅]
[̲̅$̲̅(̲̅5̲̅)̲̅$̲̅]
[̲̅$̲̅(̲̅20)̲̅$̲̅]
(╯°□°)╯$ $ $
[̲̅$̲̅(̲̅5̲̅0)̲̅$̲̅]
[$(ιο)$]
[̲̅$̲̅(̲̅ιο̲̅̅)̲̅$̲̅]
[̲̅$̲̅(̲̅500)̲̅$̲̅]
(€,€)
(©©)
$-$
---
💱

Currency Exchange Emoji look across different devices

Emojis may look different across platforms. Every web service, OS, or gadget manufacturer may create an Emojis design according to their corporate style and vision. Here you can check out how 💱 Currency Exchange Emoji looks like on most popular platforms: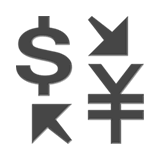 Apple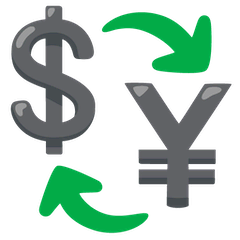 Google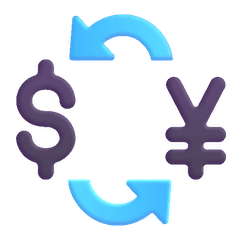 Microsoft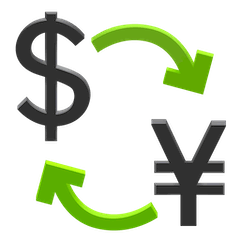 Facebook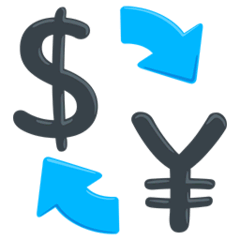 Messenger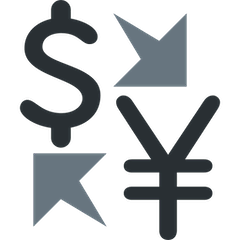 Twitter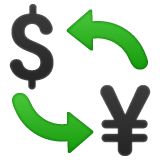 WhatsApp

Samsung

LG

HTC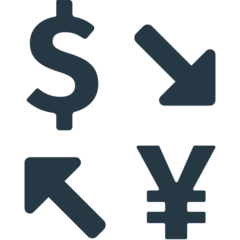 Mozilla

SoftBank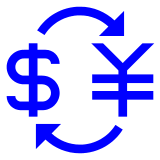 Docomo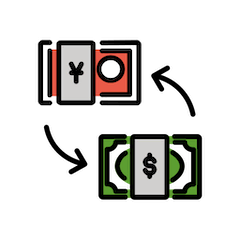 Openmoji

Icons8
Related Emojis
Related Themes & Holidays
General information about
💱

Currency Exchange Emoji
Full name

💱

Currency Exchange
Category
💯 Symbols
Subcategory
💲 Currency
How to type shortcode
Unicode (fully-qualified)

💱

U+1F4B1
Unicode version
Unicode 6.0 (2010)
Listed in
Emoji Version 1.0
Translations and keywords for
💱

Currency Exchange Emoji