Meaning of 🥑 Avocado Emoji
L´émoji de l´avocat est l'image de ce fruit nutritif, qu´il soit aimé ou détesté, pour son goût spécifique. Il est reconnu comme très favorable pour la 💊 santé. Il n'est donc pas étonnant, que cet émoji apparaisse en général souvent dans le contexte d'une alimentation saine et d'un mode de vie sain. Ainsi que dans le contexte de divers repas où il est utilisé.

L'émoji ressemble à l'Avocat coupé en deux, de sorte que sa graine ronde est visible afin que les gens ne le confondent pas avec la 🍐 poire (bien que certains confondent encore l'émoji de la poire avec celui de l'Avocat).
Signification sur Snapchat
Sur Snapchat, l´émoji de l´avocat est le symbo des gens qui pensent qu'ils sont le meilleur des deux dans leur couple.


 +add

Copy & Paste this emoji:

📖 Contents:
---
Examples of 🥑 Avocado Emoji using
Popular phrases with 🥑 Avocado Emoji to use in messengers and web:


Tap / click to copy & paste
I'm a real blessing for my partner 🥑
I prefer healthy food 🥑
Don't be an 🥑
I have 🐜 in my kitchen and they are eating my chipotle guacamole 🥑

+add
---
Combinations with 🥑 Avocado Emoji
Combinations are just a bunch of emojis placed together, like this: ​🥑​➡️️​😋​. You can use combos to make riddles or messaging without words.


Tap / click to copy & paste
​🥑​➡️️​😋​

 — Need a Avocado

​🥒​🍅​🥑​

 — Side Dish

​🍞​🥩​🍚​🥑​

 — Burito

​🍅​🌶​🥑​❄️️​

 — Gazpacho

​🥩​🍗​🍖​🙅‍♀️​🍌​🥑​🥦​😋​

 — Vegetarian

​🌝​👍​🥑​

 — A lover of avocado

​🥑​🥕​🌽​

 — Salad

​😋​🥑​🍑​🥦​

 — Vegan Feast

+Add
---
Relevant kaomojis
Kaomojis are popular in Japan to share emotions and situations using Japanese grammar punctuations and characters. Like this: (◉)! You can use this creative style in messengers and web to impress your friends.


Tap / click to copy & paste
---
🥑 Avocado Emoji look across different devices
Emojis may look different across platforms. Every web service, OS or gadgets' manufacturer may create Emojis design according to their own corporate style and vision. Here you can check out how 🥑 Avocado Emoji looks like on most popular platforms:


🥑Your browser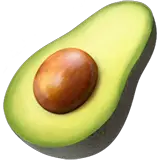 Apple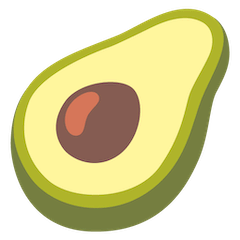 Google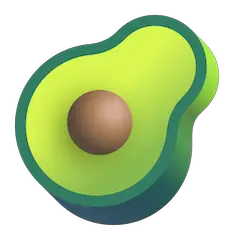 Microsoft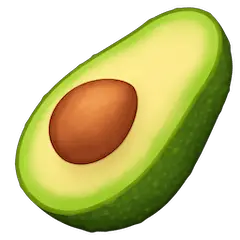 Facebook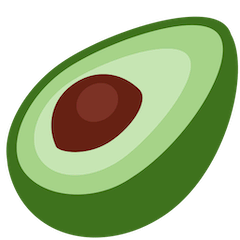 Twitter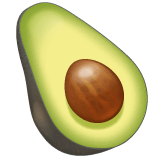 WhatsApp

Samsung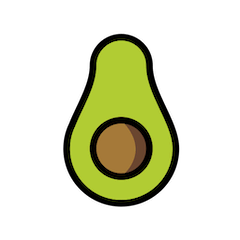 Openmoji
Did you find what you were searching for? 🤔🔎



👍 Yes

      

👎 No



Thanks! ☀️
Related Emojis
Related Themes & Holidays
General information about 🥑 Avocado Emoji
| | |
| --- | --- |
| Full name | 🥑 Avocado |
| Category | 🍕 Food & Drink |
| Subcategory | 🥕 Food Vegetable |
| How to type shortcode | :avocado: |
| Unicode (fully-qualified) | U+1F951 |
| Unicode version | Unicode 9.0 (2016) |
| Listed in | Emoji Version 3.0 |
| Hex Code Points | 1F951 |
| URL Escape Code | %F0%9F%A5%91 |
Translations and keywords for 🥑 Avocado Emoji